Employment Contract

5000+ Documents delivered

Trusted By 1000+ Businesses
An Employment Contract is a legally enforceable contract that contains all the terms of employment, as well as the rights, obligations, and respons ...


Safeguard your business interests with our meticulous and tailored Employment Contract Drafting service, designed to outline clear terms and conditions for your workforce

Utilize the expertise of our seasoned professionals, ensuring your contract adheres to the latest laws and regulations while taking care of all your business-specific needs

Experience the convenience of our streamlined process with prompt deliveries, which gives you more time to focus on your business operations

Gain access to our top-tier service at a reasonable cost. At ezyLegal, we believe in providing quality without burning a hole in your pocket, ensuring the best value for your money. Starts at just ₹ 2499 View Price Options
2,000+ ezyLegal verified experts
Senior Corporate Lawyers with 15+ years of experience

---
100% Satisfaction Guaranteed
Dedicated Lawyer Available
Fastest Delivery, Lowest Price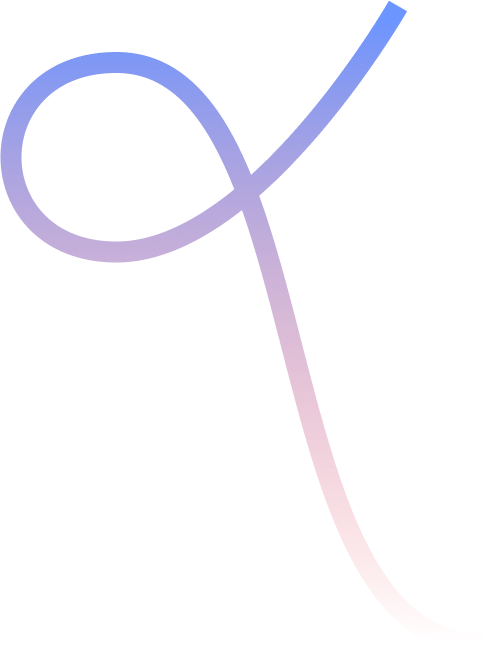 If you have questions regarding our products, speak to our team of Legal Experts.
How to get an Employment Contact drafted
Select Document

Choose your required Document

Schedule Call with the Lawyer

Schedule Call and discuss with the Lawyer your Document drafting requirements

Get your Agreement Draft

Lawyer will deliver customized draft of the Document as per your requirement
Select Document
Choose your required Document
Schedule Call with the Lawyer
Schedule Call and discuss with the Lawyer your Document drafting requirements
Get your Agreement Draft
Lawyer will deliver customized draft of the Document as per your requirement
Contents of Employment Contract
Terms of the Employment

The contract prescribes details of the nature of employment, location, pay, probation period and leave policy.

Non Disclosure Obligation

Confidentiality clause gives protection to company's sensitive information such as trade secrets and client data and obligates the employee to keep such information confidential from the public

Non Compete

This section of the agreement states that an employee during the term of the employment with the Company will not engage in any business activity which is competitive with the Company nor work for any company which competes with the Company.

Non Solicitation

This section of the agreement prohibits the employee from soliciting any employee or independent contractor of the Company on behalf of any other business during or after his period of employment.

Notice period

It defines the time period that one must serve from the date of submitting the resignation letter, till the date of being relieved from the company.

Jurisdiction

The agreement specifies in case of dispute which court will have jurisdiction. This clause helps the disclosing party avoid litigation cost.
Benefits of drafting an Employment Contract
The contract can specifically depict the terms in which the employee can be terminated.

The contract provides the details of benefits and responsibilities clearly.

In case of dispute an employment contract provides for a dispute resolution mechanism.
Deliverables
Dedicated Lawyer Available

60 Minutes of Talk time with the Lawyer for discussing requirements and changes in the draft

First Draft within 3 Days

First draft of the Document will be delivered within a maximum of 3 working days

Finalize Document

2 Iterations per Document allowed to incorporate your suggestions/changes
Frequently asked Questions
What are the types of employment contracts?

Permanent employment, temporary employment and independent contractors are the three types of employment contracts.
Is employment contract legally binding in India?

Under the Indian Law, the employment agreement with negative covenants is valid and legally enforceable. If it fulfill the essentials of a valid contract.
I have an employment contract; how can I get it reviewed by a Lawyer?

ezyLegal can help you get your employment contract reviewed and provide you with the right legal guidance. You can upload your document and schedule your Consultation with an ezyLegal Lawyer.
What is the process of getting the Agreement drafted from ezyLegal?

ezyLegal offers Standard and Customised Document drafts. If you chose the Customised Document option, your call will be scheduled with a Lawyer to whom you can explain your specific requirements. The first draft will be delivered within 2 working days and then you would be allowed 2 iterations to make changes in the draft.
How will the Document be delivered to me?

The Document when ready, will be available on the ezyLegal website (www.ezylegal.in) in your secured Account. You will be notified on email and WhatsApp whenever a new version of the Document is uploaded. You can Log-in and View or Download the document.
Copy of the documents delivered by ezyLegal will always be available in your ezyLegal account forever.
What is the contract of labour in India?

In India, contract labourers are protected by the contract of labour Regulation and Abolition Act, 1970. A contract employee is defined in the Act as one who is hired in connection with the work of an establishment by a principal employer through a contractor under a work contract.
What are the rights of the contract of labour?

The interests of the contract of labour are protected in terms of wages, hours of work, welfare, health and social security. Any agreement made between the parties, which is inconsistent with the benefits provided under the Act and is not favourable for the contract employees will be treated as invalid.
Is contract labour an employee?

Contract Labour refers to any employed person, hired to work under a job contract in a company by a contractor for a specific job and a finite time mentioned in the contract for work. These contract workers are not directly recruited by the company but through a contractor.
What is an employer/employee contract?

An Employer Contract, also known as an employment agreement, is a document that outlines the rights, responsibilities, and obligations of an employer and employee. For instance, this agreement typically contains information about wages, benefits, hours, and job responsibilities.
What should an employee contract include?

the employee contract should include the employee's or worker's name, job title or a description of work and start date. how much and how often an employee or worker will get paid. hours and days of work and if and how they may vary.
What if my employer doesn't give me an employer contract?

Even if the employer doesn't give a contract of employment or employment offer letter Terms may be agreed upon orally, and not committed to writing but, they will still be legally binding on the parties. If you've never been given a written copy of your contract of employment, you will still have a contract of employment, but its terms will be implied and/or agreed upon orally.
Why do companies prefer contract employees?

Flexibility. Hiring becomes much more flexible when working with contract employees. You can bring on new staff quickly, and often with less red tape than if you were hiring a permanent employee over contract employees.
Can an employer end a contract for a contract employee early?

If your employer wants to end your fixed-term contract early you should check the terms of your contract. If it says your employment can be ended early and your employer has given proper notice, there is little you can do. However, if it doesn't say anything, your employer may be in breach of the contract of employment.
What are the 4 types of employment contracts?

There are four main types of contract businesses use, these are permanent, fixed-term, casual and zero hour. The contract you receive is based on your employment status and is to be agreed with the employer to ensure both parties are happy with its terms.
What is a standard employment contract?

An employment contract is a signed agreement between an individual employee and an employer or a labor union. It establishes both the rights and responsibilities of the two parties: the worker and the company.
Is employment agreement mandatory?

In a few states (including Karnataka and Delhi), employers are under an obligation to issue a written employment contract to employees employed in non-manufacturing enterprises. However, the standard practice in India is to ensure that every employee signs a detailed employment contract.
Is an employment agreement the same as a contract?

an employment agreement is simply a type of contract formed between an employee and employer, which governs the terms of employment. Once both parties have signed the employment agreement, the contract will become binding and legally enforceable in court.
Can an employee work without a contract?

There is no general requirement in our labour law that an employee must have a formal employment contract which regulates all aspects of the employment relationship if the employee agrees.
Can my employer fire me for not signing a new contract?

Your employer cannot punish you for not signing a new employment agreement. They do not have the right to terminate you "for cause" if you fail to sign.
Can employees be dismissed for refusing to accept new terms and conditions of employment?

If they refuse to sign up to the new contractual terms they will be dismissed for Some Other Substantial Reason (SOSR). You must be able to rely on a sound business reason for this dismissal — that the needs of your business outweigh any disadvantage to the two employees.
What are my rights if my employer wants to change my employment contract?

Your employer must behave reasonably when making changes to your contract terms, and must not leave an employee unable to perform the contract – for example, requiring an employee to relocate at extremely short notice with no payment of expenses.
What should I ask for in an employment contract?

8 things you need to include in an employment contract
Legal disclaimer.




Job information.




Compensation and benefits.




Full Time off, sick leave and vacation policy.




Employee classification.




The schedule and employment period.




Confidentiality, privacy and responsibility.




Termination, severance and survival.
What are the benefits of an employer contract?

Employment agreements protect the rights of the staff as well as the recruiters. A definite, well-devised clause in an employment agreement format will keep things on the right path and steer clear from uncertainty. A well-drafted employment contract also minimizes future legal liabilities.
To top it off, any legal contract keeps both parties at peace and so does an employment agreement. Once the staff and the employer sign the contract, it develops a feeling of mutual respect. The contract also sets the responsibilities and obligation for the involved parties, making sure that both the parties are treated fairly. The employee shall be entitled to the respect.
What is an employment bond?

Employment bonds are agreements between the employer and employee wherein the terms & conditions of the employment, an additional clause is incorporated which requires the employee to serve the employer compulsorily for a specific time period else the employer can claim damages as specified in bond value.
What are the prerequisites of a valid employment contract?

The contract must be signed by both the employee and employer by their own free will and with their consent, The conditions stated in the contract must be reasonable, The conditions imposed on the employee must be prepared to safeguard the interests of the employer and The contract must be written and signed on a stamp paper, whose value is predetermined and fixed as per law.
What is the dispute resolution clause in the employment contract?

An Employment contract may include a clause relating to the resolution of disputes. Disputes can be resolved in several ways, and parties are free to choose any method. One of the popular methods is Arbitration, which is preferable over lengthy litigation. If the parties are clear about their dispute resolution, then there would be no conflicts upon the same later on.
What does "protection of trade secrets" mean in an employment contract?

Employment contract contains clauses relating to the protection of confidential information from disclosure to a third party. This clause states that Employee shall not disclose the confidential information of the organization which he is exposed to during the term of employment to any third party. As the Employer has the right to own the Intellectual Property prepared and developed by the Employee during the term of the contract a clause related to ownership of Intellectual Property is also common in the contracts.
What is a restrictive covenant clause in an employment contract?

The contract may include restrictive covenants such as non-compete and non-solicitation clauses. It ensures that an Employee shall not join a competitor or start a business based on the same idea and solicit the organization's other employees, clients, distributors or service providers to leave the organization and join him after terminating his employment with the Employer.
Can I stop my employee from working for somebody else?

Yes, an Employer has the right to the services of the Employee on an exclusive basis. It can be clearly stated in the Agreement that the Employee cannot provide his services to someone else during the continuation of Agreement.
What are the common terms stated in an employer contract?

Employment Contracts which are drafted in a very good manner contain the provision for a definite term of employment. The benefit of having a definite term for employment is that it protects the employee from the termination of the job unless the employee violates the terms of the Contract.
It also allows the employer to remove the employee at the end of the term of employment in such jurisdictions where the law prohibits employers from removing their employees. However, the thing which must be kept in mind is to carefully negotiate the term of employment at the signing of a contract.
What things should be considered when drafting documentation policies for employment contracts?

At the time of drafting an Employment Contract, an important thing we should consider is that the company needs written policies and procedures that coalesce workplace guidelines, rules laid out by the government, and the principles of the overall business. The policy of each company depends upon its own business model. It is important to complete four simple tasks for making the employee agreement competent, which are: i) preparation of policy statement guidelines; ii) drafting of welcome kit; iii) writing of organizational and policy manuals and iv) composition of a safety policy statement.
What does the "state of the parties" clause include in an employment contract?

It is very much important that the name and identity of the parties to the Contract should be mentioned in the Contract. Generally, in the case of an Employment Contract, the parties will be the name of the Company and the name of the Employee. Also, the location of the Company must be specifically stated in the Contract.
What is Section 37 of the Indian Contract Act?

Section 37 in The Indian Contract Act, 1872. 37. Obligation of parties to contract.—The parties to a contract must either perform, or offer to perform, their respective promises, unless such performance is dispensed with or excused under the provisions of this Act, or of any other law
How are employment contracts terminated?

Under the terms of any contract, both parties have an obligation to perform according to the contract. If one party fails to perform, blocks the other party from performing, or otherwise violates the terms of the contract without a legal justification, they have breached the contract and the contract can be terminated.
What is Section 27 of Indian Contract Act?

Section 27 of Indian contract Act, 1972 states that, "Agreement in restraint of trade, void – Every agreement by which any one is restrained from exercising a lawful profession, trade or business of any kind, is to that extent void.
What is Section 23 of Indian Contract Act?

The agreement is void, as its object is unlawful. (e) A, B and C enter into an agreement for the division among them of gains acquired or to be acquired, by them by fraud. The agreement is void, as its object is unlawful."
What are some ways employment contract can be terminated?

Discharge by agreement
Release. Where one party has fully performed their obligations under a contract but the other party has some obligations outstanding, the contract may be discharged at any time before breach by release by deed
Rescission by agreement
Contractual termination
Variation
Waiver
Financial difficulty
Can you terminate an employment contract without notice?

If a party to a contract commits a repudiatory breach (a breach of contract that is so serious as to go to the root of the relationship), the other party is entitled to terminate the contract immediately.
What is Section 29 of Indian Contract Act?

Section 29 of Indian Contract Act 1872 : "Agreements void for uncertainty" 29. Agreements, the meaning of which is not certain, or capable of being made certain, are void. (a) A agrees to sell to B "a hundred tons of oil".
What is Section 28 of Indian Contract Act?

Every agreement, by which any party thereto is restricted absolutely from enforcing his rights under or in respect of any contract, by the usual legal proceedings in the ordinary tribunals, or which limits the time within which he may thus enforce his rights, is void to that extent.
What is Section 39 of Indian Contract Act? Effect of refusal of party to perform promise wholly. When a party to a contract has refused to perform, or disabled himself from performing, his promise in its entirety, the promise may put an end to the contract,unless he has signified, by words or conduct, his acquiescence in its continuance.

Effect of refusal of party to perform promise wholly. When a party to a contract has refused to perform, or disabled himself from performing, his promise in its entirety, the promise may put an end to the contract,unless he has signified, by words or conduct, his acquiescence in its continuance.
Can an Employee Agreement be printed on the Letter head of the Company?

It does not matter whether an agreement is printed on a letter head of the company, on a plain paper or on a stamp paper. What matters is whether proper stamp has been paid on the agreement or not? (which differs from state to state) as, Section 17 of the Indian Stamp Act, 1899 states that "All instruments chargeable with duty and executed by any person in India shall be stamped before or at the time of execution".
Is it mandatory to pay stamp duty on an Employee Agreement?

Section 17 of the Indian Stamp Act, 1899 states that "All instruments chargeable with duty and executed by any person in India shall be stamped before or at the time of execution". Section 2(14) of the same act defines "Instrument" as "every document by which any right or liability is, or purports to be, created, transferred, limited, extended, extinguished or recorded".Thus, going by the provisions of the Indian Stamp Act, 1899 it can be concluded that it will be legally favourable to choose to pay a right amount of Stamp Duty, which differs from state to state, on Employee Agreement to maintain its legal validity.
What clauses are usually included in an employment contract?

Duties and responsibilities of Employer and Employee
Working Hours and LeavesSalary and RemunerationDual EmploymentNon Disclosure and ConfidentialityIntellectual Property rightsNon Compete ClauseTermination of EmploymentArbitration
what do employment contract laws have?

The employment may be subject to the terms and conditions of the applicable Shops and Establishments Act or Factories Act depending on the nature of activity carried on by the employer. Each State in India has its own Shops and Establishments Act which lays down certain terms regarding working hours, overtime etc.
What is Section 40 of the Indian Contract Act?

(a) A promises to pay B a sum of money. A may perform this promise, either by personally paying the money to B or by causing it to be paid to B by another ; and, if A dies before the time appointed for payment, his representatives must perform the promise, or employ some proper person to do so.
How long is the contract for the job?

Contract jobs generally last from 3 months up to 12 months and possibly longer depending on the role and company you are working for. This means your job is relatively secure during that period of time.
What are the laws governing the Employment contract in India A -

The different laws which govern various aspects of NDA in India are as follows:
The Indian Contract Act, 1872
Shops & Commercial Establishment Act (State-wise)
Industrial Relations Code, 2020
Code on Social Security, 2020
Code on Wages, 2019
Arbitration and Conciliation Act, 1996
Copyright Act, 1957
The Trademarks Act, 1999
Patent Act, 1970
Design Act, 2000
What are the Disadvantages of Fixed-term Employment Contract

There is no stability, as the employment contract is time-bound and once the contract expires, the employee loses his job.
Typically, benefits such as promotion, good professional growth etc. are not available to fixed-term employees.
It is not an assurance of permanent employment.
For an employer, it may be more beneficial to have a talented pool of permanent resources. This will save the efforts of looking for an employee, every time the contract expires.
Does the Employment Agreement contain NDA and non-compete clauses?

Yes, an Employment Agreement contains clauses such as NDA, non-compete, non-solicit and exclusivity, depending on your requirement.
Which employees should sign an employment contract?

All employees should generally sign an employment agreement. However, terms and conditions in your agreement could differ based on the type of employee you're hiring.
Do employment contracts renew each year?

Employment contracts are valid for as long as an individual is employed with your company. There is typically no need to re-write employment contracts each year under most circumstances. If an employee is promoted, you may consider updating their job description and request they sign the updated form.
What is an implied employment contract?

Unlike a written employment contract, an implied employment contract involves verbal comments made during a job interview or promotion, or anything that's written in an employee handbook or job offer letter. For example, if you tell a job candidate during their interview that they will receive a pay raise each year when they're hired, this could be considered an implied contract.
Implied employment contracts are typically only legally binding when there's an absence of a written employment agreement.
how do I frame compensation details in an employer contract?

Make sure you clearly state compensation details in your employment contract. This way, there's no confusion regarding the new hire's first or second paycheck. Here are the things you should consider including but not limited in the compensation portion of the contract:
How the employee will be compensated




How overtime is calculated




Which holidays are paid and unpaid




How the employee will be paid (e.g., direct deposit)




If there are annual bonuses
What is PTO offered in an employer contract?

The paid time off (PTO) portion of an employment contract helps to limit your employees' overtime pay and holiday pay, which puts you in control and helps your employees understand how many holiday hours and overtime pay they are given upfront. This can help your business save time and money.
When is confidentiality clause necessary in an employment contract?

If your business deals with confidential information, you may choose to add a confidentiality clause that prohibits your employees from disclosing sensitive information.
What is a severance pay in employment contract?

Severance pay is the compensation and/or benefits an employer provides to an employee after employment is over. Severance packages may include extended benefits, such as health insurance and outplacement assistance to help an employee secure a new position.
What is payment of gratuity in an employment contract?

The payment of gratuity is appropriate to establishments that employ over ten staff and is regulated by the Payment of Gratuity Act, 1972. Gratuity is calculated at 15 days' salary for each year worked, conditional on a maximum payment of INR 10,00,000.
Why is notice period important in an employment contract?

Notice period has to be delivered for both Employer and Employee. Neither Party must be permitted to terminate the Contract abruptly, in case of instant termination, except upon breach of Contract and rational terms, the non-terminating Party must be entitled to compensation.
What do health clauses include in employment contracts?

The health and safety of a person are compensated by the Workmen's Compensation Act, 1923. Any lady employed in a company for at least 80 days will be eligible for maternity benefits (for example, leave, nursing breaks, allowance, etc.) regulated by the Maternity Benefits Act, 1961.
Which court is to be approached in case of breach of employment contract?

The court in the area in which the place of employment is located most often has the jurisdiction to adjudicate on the matter.
what does leave policy include in an employment contract?

Leave policy must contain the details concerning the public holidays plus paid leaves an Employee is eligible for within a year.
Reliable & Trusted
Over 3,000 five star reviews from our customers
Fast & Easy
Get legal contracts drafted from expert corporate lawyers. Agreement drafts are delivered within a maximum of 2 days
Secure & Confidential
Documents and information are always kept private. Information shared with the lawyer are 100% confidential.
---
They aided me with the Franchise Agreement. They delivered their promises. They were precise, thorough and timely. Definitely recommending their services. Ezylegal has been extremely helpful in making me take the right direction towards the achievement of my goals. Thank you so much!!!

Very nice service and support provided by Ezylegal always… whenever it's matter of contract of employees i believe Ezylegal is the best… they did my work on their vacation time… thank you…

Really loved the responsive, cordial and helpful way you attended to our requests. You would be my choice for my future requirements related to business support services and employer contract matters. Thank you very much!

My experience with Ezylegal has been so smooth, I would definitely recommend it to others. I am so impressed that I am not going to any other agency in future for any employment agreements or other drafting work. Its a one stop solution for startups. My relationship with your agency if definitely going a long way.

They have a knowledgeable staff and awesome customer service. Helped me in every step of my requirements and lastly very quick service and humble team. I wish good luck to each and every member of Ezylegal. Their job contract drafting unit is outstanding. Keep rocking…

I found their services for drafting employment agreements, value for money. The staff of Ezylegal handled my work in a professional manner. They comes across as extremely accommodating and helpful unit. I would certainly use your services again

The Ezylegal team very prompt. They communicated well and got the job done within minimum duration.. They were polite, patient and demonstrated good professional skills. Definitely recommending them for contract employees.

Excellent service and knowledge. There were no delays and they drafted the employment agreement to our needs. The overall quality of each service delivered is top class. We will definitely continue to use and recommend Ezylegal to all our associations.

I work a lot with freelancers and consultants. A colleague recommended ezyLegal to get my contracts drafted. I scheduled a call with their consultant and explained my requirements. I got my draft the way I wanted.

If you are seeking for document drafting services online, then look nowhere but ezyLegal.

The overall experience with ezyLegal was so good. I want to thank the legal expert who helped me with the review of my employment contract.

Their service is easy and hassle free. The lawyer guides you throughout the process and provided updates time to time.

If you are reading this review, it means either you or a family member is in trouble and needs immediate legal counsel. Please know your search can end right now because ezyLegal is the go-to platform for any legal needs. They are honest, responsive, compassionate and have the experience and expertise to pull you out of the mess
Still have Questions?
Ask ezyLegal Expert
If you have any questions related to the product, Chat with an EzyLegal expert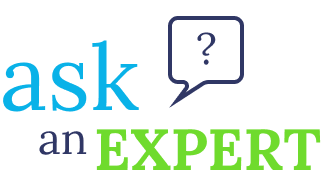 Monday - Saturday: 9AM - 9PM
Sunday: 9AM - 2PM
We've got the right price for you

5000+ Documents delivered

Trusted By 1000+ Businesses