Business Legal Consultation
116 Lawyers online
79 Calls currently going on
Getting the right legal advice is important because it helps you make the right decisions in your business. Consult a Business Legal Expert for matters related to Law, Regulation and Compliance.
No Appointment, No Waiting. Consult a Lawyer instantly and get the RIGHT Legal Advice.

Ensure your business's legal health with our specialized Business Consultation service. We equip you with the right legal strategies tailored to your business needs

Our team of seasoned legal experts will provide insightful advice and pragmatic solutions, helping you navigate through complex business laws and regulations with ease

We strive to understand your business goals and challenges thoroughly to provide the most relevant and effective legal guidance. Our solutions are not just legal, they are business-oriented

Get top-tier legal expertise without breaking the bank.
9,000+ ezyLegal verified experts
Senior Corporate Lawyers practising in Hight Courts and Supreme Courts
---
100% Confidential & Secure
24x7 Available
Supports 7 Indian Languages
Get Talk time and Consult a Lawyer
Select Concerned Area To Proceed
Select Talk time
30 min Talktime
₹ 40 per min

Money back Guarantee
If you are not satisfied by the Consultation,
We will give you a full refund.
No Questions Asked.
* Offer valid only for new Customers
* Refund claim can be availed only within 3 days of taking the Consultation
Add Talktime

Add Talktime to your registered mobile number

Get Dial-in Number

After payment success, you will receive a message with the dial-in number

Start Consultation

Talk to Lawyer and get Consultation for your matter in your language of choice
Add Talktime
Add Talktime to your registered mobile number
Get Dial-in Number
After payment success, you will receive a message with the dial-in number
Start Consultation
Talk to Lawyer and get Consultation for your matter in your language of choice
Frequently asked Questions
How can I get the lawyer's number?

To Talk to the Lawyer, you can call on this number +91-8929 889922. After purchasing the consultation minutes, you will also receive this phone number on email and SMS.
How experienced are the lawyers who will give Consultation?

ezyLegal has only Verified and Experienced Business & Corporate lawyers who are practicing in High Courts and Supreme Court. Depending upon the business area you choose, you will get connected to a legal expert who will give you the Best and Right legal advice.
Is there any time limit for a Consultation call?

No, there is no time limit. You can speak to the lawyer for as many minutes you have in your account. Also, there is no limitation on the number of times you can speak. Your Consultation will last for as long as your minutes last. If your minutes get consumed during an ongoing call, your call will get disconnected. You can then quickly recharge your account and again call on the same number and resume your consultation.
What kind of lawyer advice can I get on ezyLegal?

There are various categories of lawyer advice that you may want to avail. Lawyer advice can be for family related matters like child custody or divorce. Lawyer advice can also include business legal advice,property related matters as well as other disputes.
What contracts does my business need?

Common legal advice for setting up a business or starting a business strongly implies that contracts are what protect your business by describing the rights and responsibilities of the parties to the agreement. According to solicitors for business, a well-written contract can reduce the number of disputes that arise, ensure that you get paid for the work you do, and provide a clear remedy if one party doesn't hold up its end of the deal.
SME law advice suggests that a business might need contracts for routine transactions, to protect confidential information, to describe employment relationships, or for leases and other major transactions. This is why most of the legal advice for startups includes drafting documents and setting the company's legal affairs in order before expanding its size or services.
You should always have a lawyer draft or review major contracts. Your lawyer can also prepare routine agreements that you'll use over and over.
Which lawyers give legal advice for selling/buying a business?

Specialist Tax lawyers are essential for anyone looking for legal advice for selling a business or buying it. The negotiation process that occurs when a business changes hands can be quite complicated, as can the tax implications.
A tax lawyer basically gives legal help for small business as well as commercial law advice and can guide you through the practicalities of a business exchange.
If my business is sued, will my personal property be at risk?

Any legal advisor for small business would suggest incorporating your business or forming a Limited Liability Partnership. This can help to protect your personal assets in the event of a judgement against your company as it creates a distinction between your assets and the assets that the Court would be able to seize. Forming a corporate entity creates a legal separation between your personal funds and property and that of the company. Therefore, unless you are intentionally engaging in illegal or fraudulent activity, utilising company resources for personal purposes, or engaging in certain other wrongful acts, your personal property will generally be protected in the event of a lawsuit against your business.
What makes small businesses preferable to big businesses?

A small business can be better than a big business as it allows greater organisational agility and adaptability. Due to their size and scale, big businesses are often distant from customers, and the feedback echo travels further to reach decision-makers. This negatively impacts how they address customer concerns, which puts small businesses in a better position to deal directly with issues that customers are facing.
However, it is difficult to obtain reliable legal advice for new business, as they may not have the contacts or resources necessary to avail the services of established and well-known firms. ezyLegal's business legal consultation service can help new and small businesses contact lawyers that are in a position to cater to their needs, with terms agreeable to the businesses.
What is the difference between a large business and a small business?

The differences between small businesses and large businesses lie in their size, financing and operational structure. While both can operate in the same market, a small business will often serve a smaller selection of customers. Alternatively, they may try focusing on a niche market. A large business utilises its size by offering a wider scope of services and products to a broader range of customers. Legal advice for small business owners can differ from legal advice that would be given to larger businesses as their needs and requirements are different.
What is some online business legal advice that would help in starting an e-commerce website?

Building an e-commerce business takes more than choosing a brand name, writing product listings, and starting to sell products online. Even the best business ideas can flop if legal issues are left unaddressed. A corporate lawyer consultation from ezyLegal's expert team and their e-commerce legal advice can set your business on a better path.
What are some things I should know if I am starting a business partnership?

According to business to business contract legal advice If you are starting a business partnership, you need to decide what form the partnership will take. Whatever form you choose, you should have a formal, written partnership agreement (or shareholders' agreement for a private limited company). For more information, avail ezyLegal's business legal consultation service.
What are the costs of starting a business?

According to business advice solicitors, the costs of simply forming the business are low. Creating a business is relatively inexpensive. If you want to form a private limited company or a limited liability partnership, the ideal legal advice for business owners is that you should hire people related to ancillary services that your business may require. Doing the bare minimum for starting a business is a recipe for failure. To get more insights into starting a business, arrange a business attorney consultation through ezyLegal.
What is some start up business legal advice that I should keep in mind if my business either grows too rapidly, or tanks suddenly?

The most important legal advice for business start ups is to plan ahead for any scenario. A business advice attorney can protect your business by ensuring a balance between flexibility and rigidity in policies that relate to the growth of the business. For example, when you complete your incorporation paperwork, a corporate attorney can help you structure your business so that it can evolve to face unanticipated forms of growth.
Why is contacting a legal advisor for startups important?

Startups have to deal with many issues in their infancy. The founders may not have the time or expertise required to deal with all these matters at once. From registration to managing employees, a startup lawyer consultation can take such burdens off the management of the organization and free up resources that can promote its growth instead.
What advice would business lawyers give to protect my business idea from being stolen or copied?

There are several measures that a business lawyer might recommend for protecting your business ideas. If you would like to ensure that your business partners or employees do not share important business ideas or information with others, one of the best legal advice for entrepreneurs is to create a Non-Disclosure Agreement that employees must sign. Combined with a Non-Compete Agreement, you can be sure that important information given to those within your company does not reach anyone else. Legal advisors for business are important for making these agreements since each business has different needs, and there is no blanket solution that can be implemented for every business.
Do corporate lawyers cover employment contracts and NDA?

Apart from providing corporate law advice, a corporate attorney is also qualified to handle document drafting relating to any requirement that a business may have.
Why is it important to consult/hire a corporate lawyer?

In order for a company to run smoothly, it needs to have clarity on legal matters relating to its operation and management. To make sure that every legal document or registration is in order, corporate lawyers and company lawyers are consulted and hired. With their company law advice, a company can run without facing any legal hassles or procedural issues.
I've faced multiple legal hurdles while in the early stages of previous startups. How do I prevent this from happening again?

Business startups always face legal issues. ezyLegal and our team of top corporate lawyers in India can provide reliable legal advice for business startups and deal with all the hiccups that your startup may be facing.
I want to get a Founder's Agreement made but I don't know who to contact for this or how to proceed with it.

ezyLegal not only provides document drafting services, but also contract lawyer consultation. With their contract law advice, we can make sure that your agreement is foolproof and protects your interests.
My company needs corporate law advice regarding legal matters but we cant afford being a client to a law firm yet. What should I do?

ezyLegal provides business lawyer consultation, which will get you the same quality of advice as any major law firm while also providing you with individual attention that a large firm cannot ensure. Availing our services and getting your particular problems sorted does not come with any contractual obligations. Simply arrange a call and let our business legal experts do the work.
I have an idea for a startup but I'm unaware of the legal necessities relating to it. How should I go about getting advice regarding my startup idea?

Most startups these days face many legal hindrances in their early stages, where they are not equipped to hire a firm to bear this burden. Opting for ezyLegal and its business startup legal advice from our legal business advisor would be a prudent first step for your startup journey.
How much experience do lawyers at ezyLegal have, and can they be trusted?

Our team of lawyers has been practicing law for at least 5+ years. They handle portfolios consisting of hundreds of clients. Our team includes top corporate lawyers in India who know corporate and business law inside out, and are more than capable of giving company law advice. They can be trusted to provide business legal aids.
What kind of lawyer do I need for my business related legal queries?

A corporate lawyer or a business legal advisor with experience in imparting company law advice is the ideal type of lawyer to discuss your business legal needs with. With ezyLegal, you can discuss your issues with the best corporate lawyers working in India.  Our solicitors of business are your one-stop solution to all your legal help for business
Can I trust corporate law advice and insights that are given online and apply them to my business?

The Internet has diverse opinions and is a big playground for professionals and amateurs alike. Taking crucial steps based on online opinions is risky, but with company law advice from ezyLegal and its team of verified company law experts, you can rest assured that the advice you are receiving is coming from qualified professionals and can be trusted.
Why choose online business consultation over in-house counsel?

For small businesses, business legal aids are hard to acquire at reasonable rates. The frequency of legal advice for small business owners is nearly impossible to gauge, which makes the presence of an in-house company lawyer an inefficient expenditure. A business legal advisor makes sense for many of these businesses, as ezyLegal's fees are significantly lower than comparable outside counsel fees. This assures that the expenditure incurred due to the requirement of legal advice for small business owners is in consonance with how often they need it. Because every business is unique, each would require its own form of company law advice. We have fixed rates that protect you against unexpectedly high legal bills or cumbersome billing requirements that also cater to the unique needs of each business.
How does having a business legal advisor help?

Your business legal advisor is your guide in all matters related to your business Your advisor is who you should turn to when you need to know the legal intricacies of operating a business. With their corporate law advice, your advisor helps you assess the risks that your business could face, and decide what your next steps should be.
What services does ezyLegal offer to advising corporations?

ezyLegal offers a comprehensive range of legal services to corporations, including advice on corporate structure and governance, risk management, and compliance with relevant laws and regulations. Our business consultants have extensive experience in advising corporations and are equipped to handle even the most complex legal issues.
What are the practice areas covered by ezyLegal's business consultants?

ezyLegal's business consultants cover a wide range of practice areas, including corporate law, intellectual property, labour and employment law, and commercial transactions. Whether you are starting a new business or expanding an existing one, our legal experts will provide you with the guidance you need to make informed decisions and achieve your goals.
Does ezyLegal offer support for mergers and acquisitions?

Yes, ezyLegal provides comprehensive legal support for corporations involved in mergers and acquisitions. Our business consultants have extensive experience in negotiating and structuring complex transactions and will work with you to ensure that your rights are protected and that the deal is structured in a way that meets your business objectives.
What kind of commercial transactions does ezyLegal handle?

ezyLegal handles a wide range of commercial transactions, including sales and purchases of businesses, financing transactions, and contracts for goods and services. Our business consultants have extensive experience in negotiating and drafting commercial agreements and will work with you to ensure that your transactions are structured in a way that protects your interests and minimizes the risk of disputes.
Reliable & Trusted
Over 3,000 five star reviews from our customers
Fast & Easy, On-Demand
Easy access from your mobile. Lawyers available 24x7
Secure & Confidential
Conversation with the Lawyer is always kept private. Information shared with the lawyer are 100% confidential.
---
Because of NDA with my partner, I'm not supposed to divulge any details about the company's internal matters, but all I can say is we kind of beat the competition by practising- stateof the art corporate governance.The on-the-go advice by ezyLegal professionals on Intellectual Property Rights matters is what gave us an edge. Else we would have not been able to scale the business this fast

Setting a business, especially for a single mother without a business studies background is a stitch.ezyLegal helped me with executing crucial business transactions by making the best of saved money. Trying to make it big needs guidance, which I thankfully got from Business Lawyers here. I'm now all set to pitch ideas and initiate a Fundraise for my business. Thank you ezyLegal once again.

I and my friend always thought a start-up is what it'll take to free ourselves from 9-5 jobs, we knew we'd need some legal help for Company Incorporation, taking online Business Legal Consultation wasn't our first option... but a friend who is also doing a Startup talked about ezyLegal & after consulting them once they're now our go-to company for any help on the legal front.They are good in dispute resolution and helped a alot by suggesting different methods to resolve disputes.

I want to scale up my mother's micro-business of embroidery, she's reluctant but I know it's worth a try... And my online search led me to ezyLegal and this company led my idea to completion. Fast and plausible Business Legal Consultation for employee 'Compensation & Benefits' matter made it a new reality for me.
Still have Questions?
Ask ezyLegal Expert
If you have any questions related to the product, Chat with an EzyLegal expert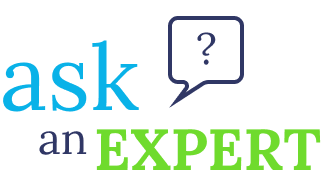 Monday - Saturday: 9AM - 9PM
Sunday: 9AM - 2PM
Get Talk time and Consult a Lawyer
Select Concerned Area To Proceed
Select Talk time
30 min Talktime
₹ 40 per min

Money back Guarantee
If you are not satisfied by the Consultation,
We will give you a full refund.
No Questions Asked.
* Offer valid only for new Customers
* Refund claim can be availed only within 3 days of taking the Consultation