Non-Disclosure Agreement

5000+ Documents delivered

Trusted By 1000+ Businesses
A Non-Disclosure Agreement (NDA) is an agreement in which one or more parties to an agreement agree not to disclose the confidential information. NDAs protect intellectual property rights and sensitive information related to business and clients.
2,000+ ezyLegal verified experts
Senior Corporate Lawyers with 15+ years of experience
---
100% Satisfaction Guaranteed
Dedicated Lawyer Available
Fastest Delivery, Lowest Price
If you have questions regarding our products, speak to our team of Legal Experts.
How to get a Non Disclosure Agreement drafted
Select Document

Choose your required Document

Schedule Call with the Lawyer

Schedule Call and discuss with the Lawyer your Document drafting requirements

Get your Agreement Draft

Lawyer will deliver customized draft of the Document as per your requirement
Select Document
Choose your required Document
Schedule Call with the Lawyer
Schedule Call and discuss with the Lawyer your Document drafting requirements
Get your Agreement Draft
Lawyer will deliver customized draft of the Document as per your requirement
Contents of Non-Disclosure Agreement
Scope of NDA

The NDA defines what confidential information is. It also specifies which part of the information is not confidential. Such information is detailed in a schedule and attached to the document.

Duration of agreement

The agreement outlines the period for which confidentiality is to be maintained. The recipient of the agreement has to uphold the secrecy of the information for the outlined time period. It could be one year or indefinite time.

Exceptions to confidentiality

The agreement lays down certain exceptions for the recipient party. These exceptions address certain circumstances where the recipient party has to disclose the confidential information.

Right to seek injunction

Right to injunction helps you receive a court order to prevent the other party from breaching the agreement.

Dispute Resolution clause

The NDA arbitration clause provides the parties a dispute resolution mechanism. The remedy on the breach by the Recipient party is clearly expressed in the arbitration clause of the Non-disclosure Agreement.

Jurisdiction clause

The agreement specifies in case of dispute which court will have jurisdiction. This clause helps the disclosing party avoid litigation cost.
Benefits of Non Disclosure Agreement
The NDA protects trade secrets, proprietary rights and safeguards the interest of the disclosing party.

It precisely defines the confidentiality terms, which helps avoid ambiguity and litigation cost in case of disputes.

Non-Disclosure Agreement helps in achieving the purpose of the business by performing due diligence.
Deliverables
Dedicated Lawyer Available

60 Minutes of Talk time with the Lawyer for discussing requirements and changes in the draft

First Draft within 3 Days

First draft of the Document will be delivered within a maximum of 3 working days

Finalize Document

2 Iterations per Document allowed to incorporate your suggestions/changes
Frequently asked Questions
Does a Non-Disclosure Agreement need to be stamped?

Yes, stamping is a necessary procedure for NDA. Without a stamp the document will not be accepted in court. The stamp duty on NDA may vary from state to state.
Is NDA enforceable in India?

The NDA is a legally binding contract as it is governed by the Indian Contract Act, 1872. It is enforceable in India.
Do both the parties sign the NDA?

Yes, both the parties should sign the agreement.
I have a Non-Disclosure Agreement; how can I get it reviewed by a Lawyer?

ezyLegal can help you get your Non-Disclosure Agreement reviewed and provide you with the right legal guidance. You can upload your document and schedule your Consultation with an ezyLegal Lawyer.
What is the process of getting the Agreement drafted from ezyLegal?

ezyLegal offers Standard and Customized Document drafts. If you chose the customized Document option, your call will be scheduled with a Lawyer to whom you can explain your specific requirements. The first draft will be delivered within 2 working days and then you would be allowed 2 iterations to make changes in the draft.
How will the Document be delivered to me?

The Document when ready will be available on the ezyLegal website (www.ezylegal.in) in your secured Account. You will be notified on email and WhatsApp whenever a new version of the Document is uploaded. You can Log-in and View or Download the document.
Copy of the documents delivered by ezyLegal will always be available in your ezyLegal account forever.
What is NDA (Non-Disclosure Agreement)?

Non-Disclosure Agreements are binding contracts, commonly used when two or more parties wish to enter into discussions that deal with confidential topics. Companies often use employee NDAs to prevent methods or technology that they rely on from being revealed to the general public or their competitors. Signing an NDA document results in one party being unable to reveal the information that they learned after signing the document. While these documents contain many clauses, the most important is the confidentiality clause, also known as the NDA clause.
What is the difference between an NDA contract with a witness and one without a witness?

An NDA contract having witnesses has a limitation period of 12 years for bringing a claim for breach of agreement in a court of law, whereas the limitation period in case of an NDA contract without witnesses is 6 years.
Limitation period in an NDA agreement means the specified period beyond which any legal action will not be entertained in a court of law.
What is a Non-Circumvention Clause(NCNDA)?

A non-circumvention clause/NCNDA agreement is a restraint on trade. It prevents the party subject to the clause from going directly to the other party's suppliers or client, with the intention of bypassing (or circumventing) them and contracting with them directly, thereby harming the other party's business. This is a common clause for NDA in business relations.
What happens if you break a Non-Disclosure Agreement for employees?

When you break a Confidentiality Agreement form for employees, depending on the circumstances surrounding the confidentiality breach and how badly it impacted the company, the employer could institute action for anything ranging from breach of contract, to criminal charges against the employee.
Does an NDA need registration and/or stamping?

As they are legal instruments, documents such as Non Disclosure and Confidentiality Agreements to be registered for them to be capable of being enforced in a court of law. In order to enforce the contract, it will need to be presented in court, which requires NDA registration. Registration is also necessary to prove the fact that you (and the party you are enforcing it against) had entered into it legally. Registration verifies the full information of NDA and makes it an official document in a court of law.
What Is an NDA Template?

An NDA template is a template of a Non-Disclosure Agreement that can be used to create an NDA in a company or by an individual. The template will have the general legal information and blanks that can be filled in to create a unique mutual Non Disclosure Agreement between two or more parties.
Reliable & Trusted
Over 3,000 five star reviews from our customers
Fast & Easy
Get legal contracts drafted from expert corporate lawyers. Agreement drafts are delivered within a maximum of 2 days
Secure & Confidential
Documents and information are always kept private. Information shared with the lawyer are 100% confidential.
---
Good

I got a Non-Disclosure Agreement drafted from ezyLegal. I told the Lawyer about my requirements and they guided me very well and delivered the final document within a week.

The team at ezyLegal is so wonderful. I scheduled a call with the Lawyer and explained my document requirements. They were patient and helped me understand a few legal clauses too. The whole process from consultation, payment to document delivery was very easy and hassle free.

I have used ezyLegal's service for document review. The draft I uploaded was reviewed by Adv. Aman and he pointed out a few missing clauses in the agreement such as non-solicitation and dispute resolution. I am glad I got my document reviewed through ezyLegal.
Still have Questions?
Ask ezyLegal Expert
If you have any questions related to the product, Chat with an EzyLegal expert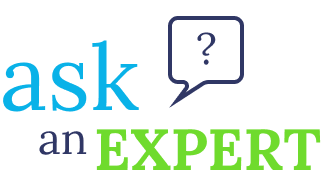 Call our Agent at +91-85 8888 7480
Monday - Saturday: 9AM - 9PM
Sunday: 9AM - 2PM