Will Registration

900 + Registrations Delivered

Trusted By 500+ Businesses
Will is a document through which a person confers their legally owned assets onto other people after their death. A ...


Wills & Trust Registration Service offers direct, 60-minute consultations with seasoned lawyers to ensure your unique requirements are met with precision and expertise.

Get first draft delivered within three working days, along with the convenience of two complimentary iterations for document changes

Secure your legacy without breaking the bank. Custom Will Registration Making starts at ₹ 3499 View Price Options
2,000+ ezyLegal verified experts
Senior Corporate Lawyers with 15+ years of experience

---
100% Satisfaction Guaranteed
Dedicated Lawyer Available
Fastest Delivery, Lowest Price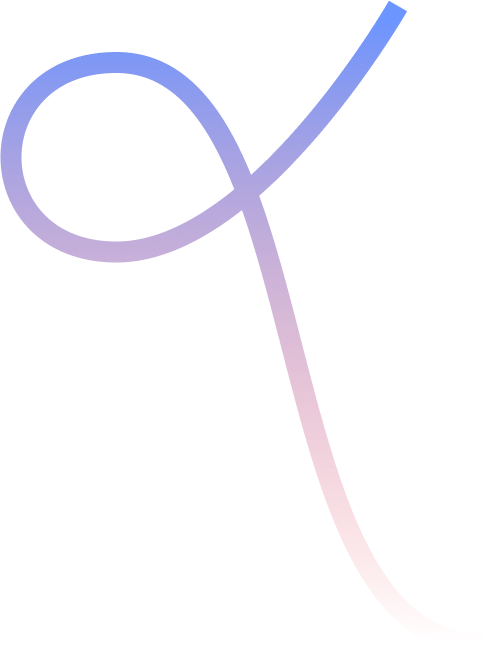 If you have questions regarding our products, speak to our team of Legal Experts.
How to get a Will Registered
Schedule call with the Lawyer

Customer discusses requirements and shares details of the properties

Drafting the Will

Lawyer drafts the Will

Registration appointment

Registration appointment is scheduled

Will Registration

Will is registered at the Sub-Registrar's office
Schedule call with the Lawyer
Customer discusses requirements and shares details of the properties
Drafting the Will
Lawyer drafts the Will
Registration appointment
Registration appointment is scheduled
Will Registration
Will is registered at the Sub-Registrar's office
Contents of a Will
Testator's details

Will enlists the details of the testator (person making the Will)

Legatees details

Will enlists the details of the people to whom assets shall be given

Executor details

Details of the appointed Executor is mentioned in the Will

Asset distribution

Details of the asset distribution between the beneficiaries
Benefits of Will Registration
Definite version of a Will

Registering a Will maintains a copy of the last updated version with the Registrar

Reduces Disputes

Registered Will reduces the risk of disputes between the heirs after the death of the Testator
Prerequisites for Registering Will
Draft of the Will

Draft of the Will mentioning details of the properties and its distribution amongst the heirs

Identification of the testator

Voter Card / Driving License / Aadhar Card / Pan Card

Mental Fitness Certificate

Medical certificate issued by a registered medical practitioner

Photograph

Passport size photograph of the testator

2 witnesses

2 Witnesses along with ID Proof
Registration Process
Discuss your requirements with the Lawyer

Schedule appointment at the Sub-Registrar Office

Present relevant documents

Signatures of 2 Witnesses in the presence of the Sub-Registrar
Deliverables of a Registered Will
Customized Will draft within 3 business days

Registered Will (original) home delivered
Frequently asked Questions
Is it necessary to register a Will?

It is not compulsory to register a Will in India, but it is advisable to register in order to secure the Will.
How do I revoke a previous Will?

A newly drafted Will shall include a provision that revokes previous Wills and the same will be registered.
Can I change my Will without completely replacing it?

Yes. This is possible through a codicil, which acts as an amendment to the Will.
I have a Will, how can I get it reviewed by a Lawyer?

You can get your Will reviewed by an expert lawyer on the ezyLegal platform. Upload your draft and schedule Consultation Call with an expert Lawyer.
What is the process of getting the Will drafted from ezyLegal?

After you purchase the Will Registration service from ezyLegal, Call will be scheduled with a Lawyer to discuss your specific requirements. The lawyer will draft your Will and get it registered. 
How will the Registered Will be delivered to me?

You can collect the Registered Will from the Registrar's office after 3-5 days from the date of registration. ezyLegal can collect the Registered Will (original) and get it home delivered at additional charges.
What is the Will registration procedure and can we register a will online?

Online will registration in India is not possible yet, however online services like EzyLegal can play a major role in Will registration procedure, from Will drafting to liasoning on behalf of the client and can simplify the operational part. A legal professional can help to draft and register the will online.
Is it valid if I don't register a will?

No, there is no legal requirement for will deed registration. It doesn't even have to be on a stamp paper or notarised,the will registry is not mandatory. However the safe practice is to make your documents required law abiding and get will registry done.
Can an unregistered Will be challenged?

Under the Section 18 of the Indian Registration Act, there is no stipulation which mandates Will deed registration in India and hence there exists no debate over the actual validity of an unregistered will since the same is valid regardless, but to be on safer side, Will drafting in India and will registry with proper legal declaration and procedure is suggested.
How does ezyLegal help with Will registration online?

Online will registration in India is not implemented yet, the client has to go physically to the registrar's office for will registry.However, ezyLegal can help with Will drafting, do all the liasoning on behalf of the client and can simplify the operational part. The clients just have to come to sign in the govt records without ever worrying about how to register a will.
Can you write Will online?

Will drafting in India can be done online in simple steps on ezylegal's smart document generator starting with Basic details of your family members, properties / assets, liabilities, wishes, property distribution wishes, and finally Will gets delivered online. With this feature of will drafting, online will registration has become very efficient and quick. The document must be signed by the testator.
Reliable & Trusted
Over 3,000 five star reviews from our customers
Fast & Easy
Get legal contracts drafted from expert corporate lawyers. Agreement drafts are delivered within a maximum of 2 days
Secure & Confidential
Documents and information are always kept private. Information shared with the lawyer are 100% confidential.
---
My will deed registration was done online through phone calls and emails by giving personal details. They also video-called me when I was in the hospital for further progress on my registry. The registrar was arranged too. Thank You Ezy Legal.

Very proficient and experts at their service. The online and offline service was equally professional and no lagging behind was done. The will deed registration never looked this easy as they helped me through it all.

The registrar claimed the will registry papers were not properly created and printed, but we did it thrice and corrected it. Found their legal service online and advice was received on how to properly register it with a newly made will. Extremely grateful to Ezylegal.

Very skilled lawyers in every field. You will surely trust them after your first experience only. My will drafting in India was done by them very fast as I had to go abroad in the next week after I met them for my issue.

For me, the location and helpful nature were what made me trust Ezylegal. I did my will registration with them after declaring the intention and it was a delightful experience for me. No issues occurred as they made sure to introduce me to the important structure of every point.

Was astonished to see Ezylegal's service as my will registry was pending for a year because of some issues. They are affordably helping others with their service and not ever faltering at giving professional advice.

Reasonable pricing was maintained all along and super fast and good service was given to me for my will deed registration. My father is very grateful to them for making the process easier.

Never before in my life, have I seen this much easygoing kind-hearted people with great upheld professionalism. The matter was solved thanks to Ezylegal. The will registration was indeed done very promptly.

I believe in professional and understanding services and Ezylegal proved to be the most upcoming legal service I have come across. I did not know how to register a will and sought their help at last. They did it perfectly. Thank you to the team.

Without any hesitation, go forward with their service. A hand-on-hand experience, they are the best legal advisors online and offline, which u may choose. My will drafting in India was made easy and clear with no annulments.

My father was very sick and unable to attend the registrar's office in person. My brother told him about this online will India and he accepted to get their legal help. His property was not registered either but the team of Ezylegal solved the critical issue within days.

मैंने अपनी सास के लिए उनकी कानूनी सेवा पाई। उसे पहले तो Online will registration प्रक्रिया पर भरोसा नहीं था, लेकिन अंत में वह अपने पेशेवर दृष्टिकोण के साथ आई।

I had two wills made just in case, but I was going to register a will only. They had very good behavior and suggested ways to change the important clauses as needed.

It was always fearful doing will registry online but Ezylegal was very trustworthy. My personal opinion is that you should ask them for their help when needed because they are very professional.

Was extremely pleased with Ezylegal's fast responsiveness and knowledge of legal understanding. My will registry was done within a day or so. Very good legal service.

My main reason was to get my will registration procedure online done safely. The service I chose was my greatest choice. I learned a lot of new points which made it easy to commence with my will now. I want to thank Ezylegal for their help.

My will deed registration was done with utmost precision. They are kind and patient. Ezylegal provided us with as much information as was needed by us to completely understand the dos and don'ts of this matter.

The privileged will drafting in India was a hectic process as my father is disabled. The services Ezylegal provided assisted my father online and the sessions provided him with enough satisfaction and trust to go forward with it carefully.

My grandfather was struggling with his will registration online as we came to know about Ezylegal from a neighbor. The legal documents we needed were not clear and precise and they cleared out every problem with crisp rephrasing.

They are very trustworthy. My problem with the will registry was solved within 2 days as they guided me with the set of rules needed to continue. The services are excellently performed.

I highly recommend Ezylegal as they get everything done promptly without any kind of delay or mistakes. Very pleased that will registration for my father was completely done securely. They helped me pay the stamp duty.

With due respect, thank you to all the people who attended to me and helped me to get through this extremely tough time of my life. With their immense help, my will registration procedure was successful.

It was my first time doing an online will registration in India. I hoped to find the exact services they provide. Exceptional mannerisms and patient people with a better understanding of such criteria.

Cannot thank Ezylegal enough as they saved me from a huge blunder. The challenged will registry was filled with mistakes that weren't made concerning witnesses. I asked for their help and they professionally solved my issue.

My father was hoping to register a will so I contacted Ezylegal as I know about them from my friend. My entire experience was great regarding every knowledge and advice we sought.

I was desperately looking for will registration online for my legal heirs and tried Ezylegal's services. It was very smooth, happened exactly how it was needed and genuinely.
Still have Questions?
Ask ezyLegal Expert
If you have any questions related to the product, Chat with an EzyLegal expert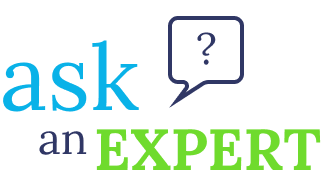 Monday - Saturday: 9AM - 9PM
Sunday: 9AM - 2PM
We've got the right price for you

900 + Registrations Delivered

Trusted By 500+ Businesses
---
Select Type
  in
₹ undefined
₹ undefined
0% off