Express Will

900 + Registrations Delivered

Trusted By 500+ Businesses
Will or Testament is the legal declaration of the intention of a person with respect to his property which he desir ...


Easy-to-use, DIY (Do It Yourself) tool for drafting your Will

Error-free and legally binding Will draft

Affordable pricing at just ₹ 499 View Price Options
2,000+ ezyLegal verified experts
Senior Corporate Lawyers with 15+ years of experience

---
100% Satisfaction Guaranteed
Dedicated Lawyer Available
Fastest Delivery, Lowest Price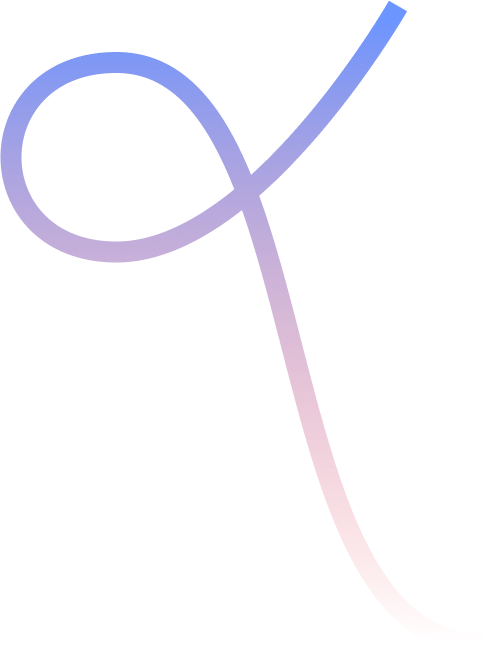 If you have questions regarding our products, speak to our team of Legal Experts.
How To Get An Express Will Draft
Fill in your details

Enter asset and beneficiary details

Review & Finalize

Make corrections/changes in the Will draft

Download Will draft

Will draft is ready to print
Fill in your details
Enter asset and beneficiary details
Review & Finalize
Make corrections/changes in the Will draft
Download Will draft
Will draft is ready to print
Contents of A Will
Information of the testator

Will states the name and details of the testator.

Assets and beneficiaries

Will outlines the assets to be bequeathed and who should get these assets.

Appointment of executor

An executor is a person nominated by the testator in the Will to execute the terms of the Will. A family member or even a lawyer can serve as an executor.

Testamentary intent

The testator shall declare that the document is a Will and not some other document. It is to be used for the purpose of testamentary succession only.

Signatures

Law requires Will to be signed by the testator and two witnesses. The witnesses sign the document as confirmation of the testator's identity and mental capacity.

Revocation of will

The testator has absolute powers to revoke his Will at any time during his lifetime either expressly or impliedly.
Benefits of Will
Control Over Property Distribution

Will allows you to dictate exactly how your assets and property should be distributed after your death.

Appointing Guardianship

If you have minor children, Will enables you to designate a guardian who will be responsible for their care and upbringing in the event of your death.

Providing for Dependents

Will allows you to allocate assets for the support and care of your dependents, such as children, elderly parents, or disabled family members.

Avoiding Family Disputes

By outlining your wishes in a Will, it can help prevent potential conflicts or disagreements among family members regarding the distribution of your assets.

Charitable Contributions

Will allows you to allocate a portion of your asset to specific charities or causes that are important to you.

Peace of Mind

Creating Will can offer you peace of mind, knowing that you have taken steps to ensure that your loved ones are provided for and that your wishes are respected.
Prerequisites For Registering A Will
Will Draft

This is the document that outlines how the testators (the individuals writing the Will) wish to distribute their assets after death.

Identity Proof

This can be an Aadhar card, driver's license, or any other government-issued ID. The testators and witnesses need to provide their identity proof at the time of Registration.

Proof of Address

This is required to verify the current residence of the testators. It can include a utility bill, Aadhar card, or any other official document that includes the testator's address.

Presence of Witnesses

The two witnesses who were present when the Will was signed need to be present at the time of Registration. They also need to bring their own identity proof.

Registration Fee

Registration fee needs to be paid at the Sub Registrar's Office. The amount can vary based on local guidelines and rules.

Passport size photographs

Passport size photograph of the testators is affixed on the Will at the time of registration.
Deliverables of Express Will
Will ready in 10 minutes.

Will draft available in your secured ezyLegal account forever.
Frequently asked Questions
Is it necessary to register a will?

In India, registration of Wills is not compulsory. A Will is not a compulsorily register able document under section 17 of the Registration Act, 1908.
Can I name a guardian for my children in my will?

Yes, you can name a guardian for your children in your will. The guardian will have legal guardianship over the minor children until they reach the age of 18.
How do I revise my will?

You revise your will by making a new will or by adding a codicil. A codicil is a document that amends an existing will, but does not replace it. It allows you to change your will without making an entirely new will.
I have a will; how can I get it reviewed by a Lawyer?

ezyLegal can help you get your will reviewed and provide you with the right legal guidance. You can upload your document and schedule your Consultation with an ezyLegal Lawyer.
What is the process of getting the Agreement drafted from ezyLegal?

ezyLegal offers Standard and Customized Document drafts. If you chose the Customized Document option, your call will be scheduled with a Lawyer to whom you can explain your specific requirements. The first draft will be delivered within 2 working days and then you would be allowed 2 iterations to make changes in the draft.
How will the Document be delivered to me?

The Document when ready will be available on the ezyLegal website (www.ezylegal.in) in your secured Account. You will be notified on email and WhatsApp whenever a new version of the Document is uploaded. You can Log-in and View or Download the document.
Copy of the documents delivered by ezyLegal will always be available in your ezyLegal account forever.
Who can make a Will?

Any person who is a major,i.e, above 18 years of age and of sound mind can make a Will.
Can a person execute two Wills?

Yes, a person can execute two Wills. However, the second Will must be made with the intention of revoking the first Will.
What are the formalities for a legally valid Will?

The basic formalities for a Will to be legally valid are that the Will must be in writing, it should be signed by the testator and attested by two witnesses.
Reliable & Trusted
Over 3,000 five star reviews from our customers
Fast & Easy
Get legal contracts drafted from expert corporate lawyers. Agreement drafts are delivered within a maximum of 2 days
Secure & Confidential
Documents and information are always kept private. Information shared with the lawyer are 100% confidential.
---
Express Will is a fantastic tool to ensure your future is handled according to your wishes. I was initially apprehensive about making a DIY will, but this service put my concerns to rest. It's a practical and cost-effective solution for anyone who wants to take control of their estate planning. Don't wait until it's too late—Express Will empowers you to make important decisions and keep them up to date. I'm grateful for the peace of mind it has given me.

Express Will is perfect for those of us who want a no-nonsense, no-frills approach to creating a will. The user-friendly interface and straightforward questions made it incredibly easy to navigate. I appreciated the clear explanations along the way, which helped me make informed decisions about my estate. It's reassuring to know that my loved ones won't have to deal with legal complications when the time comes. I wholeheartedly recommend Express Will.

I was procrastinating on creating my will until I found Express Will. It took me less time to complete the process than I spent researching other options. The best part? It didn't drain my wallet. This service is a game-changer for anyone looking to ensure their assets are distributed as they wish. Even though I don't have minor children, I feel a sense of responsibility to plan for the future, and Express Will made it accessible and stress-free.

Express Will is aptly named! I was amazed at how efficiently I could create my last will and testament. The forms were easy to understand, and the step-by-step guidance ensured I didn't miss anything important. Plus, the cost savings compared to hiring a lawyer are significant. Whether you have a simple estate or just want a quick and hassle-free solution, Express Will is the way to go. I'm extremely satisfied with this service.

I can't express how relieved I am to have used Express Will. As a single parent with a modest estate, I was looking for an affordable and straightforward solution to create my will. This service made the process a breeze. I filled in the necessary information, printed the results, and just like that, I had a legally valid will. It was quick, easy, and didn't break the bank. Now, my family has the peace of mind they deserve, knowing my wishes are crystal clear. Highly recommended!
Still have Questions?
Ask ezyLegal Expert
If you have any questions related to the product, Chat with an EzyLegal expert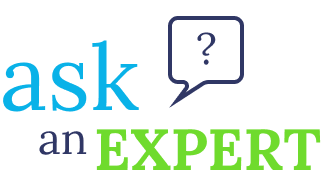 Monday - Saturday: 9AM - 9PM
Sunday: 9AM - 2PM
We've got the right price for you

900 + Registrations Delivered

Trusted By 500+ Businesses