Premium Will

900 + Registrations Delivered

Trusted By 500+ Businesses
Will is a document through which a person (also called testator) confers their legally owned assets onto other peop ...


Tailored Will

Experienced succession lawyer visits you

Legal Will as per Indian laws

Premium Will Draft at just ₹ 17499 View Price Options
2,000+ ezyLegal verified experts
Senior Corporate Lawyers with 15+ years of experience

---
100% Satisfaction Guaranteed
Dedicated Lawyer Available
Fastest Delivery, Lowest Price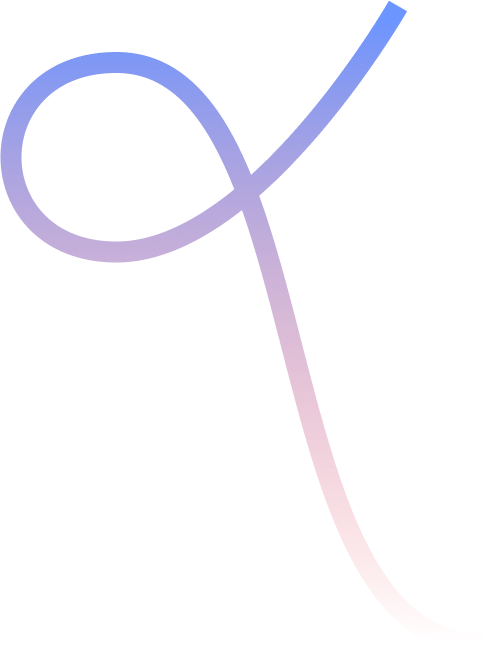 If you have questions regarding our products, speak to our team of Legal Experts.
How To Get A Premium Will
Schedule appointment with lawyer

Customer fixes appointment with lawyer

Lawyer visits you

Customer discusses requirement and shares details of the properties

Drafting the Will

Lawyer drafts Will

Will Registration

Will is registered at Sub-Registrar office
Schedule appointment with lawyer
Customer fixes appointment with lawyer
Lawyer visits you
Customer discusses requirement and shares details of the properties
Drafting the Will
Lawyer drafts Will
Will Registration
Will is registered at Sub-Registrar office
Contents Of A Will
Testator's details

Will enlists the details of the testator (person making the Will).

Legatees details

Will enlists the details of the people to whom assets shall be given.

Executor details

Details of the appointed Executor mentioned in the Will.

Asset distribution

Details of the asset distribution between the beneficiaries.
Benefits Of Premium Will
Personalized

Premium Will is tailored to an individual's specific wishes, circumstances, and needs regarding the distribution of their assets and the care of dependents after their demise

Doorstep service

An expert lawyer visits you at a location of your choice, ensuring absolute convenience and comfort.

Control Over Asset Distribution

Will allows you to dictate exactly how your assets and property should be distributed after your death.

Appointing Guardianship

If you have minor children, a Will enables you to designate a guardian who will be responsible for their care and upbringing in the event of your death.

Providing for Dependents

Will allows you to allocate assets for the support and care of your dependents, such as children, elderly parents, or disabled family members.

Avoiding Family Disputes

By outlining your wishes in a Will can help prevent potential conflicts or disagreements among family members regarding the distribution of your assets.

Charitable Contributions

If you have specific charities or causes that are important to you, Will allows you to allocate a portion of your estate to them.

Preserving Family Businesses or Heirlooms

Will can specify how family businesses, heirlooms, or sentimental items should be passed down, helping to preserve the legacy of these assets.

Peace of Mind

Creating Will can offer you peace of mind, knowing that you have taken steps to ensure that your loved ones are provided for and that your wishes are respected.
Prerequisites For Registering A Will
Original Will

This is the document that outlines how the testators (the individuals writing the Will) wish to distribute their assets after death.

Identity Proof

This can be an Aadhar card, driver's license, or any other government-issued ID. The testators and witnesses need to provide their identity proof at the time of Registration.

Proof of Address

This is required to verify the current residence of the testators. It can include a utility bill, Aadhar card, or any other official document that includes the testator's address.

Presence of Witnesses

The two witnesses who were present when the Will was signed need to be present at the time of Registration. They also need to bring their own identity proof.

Registration Fee

Registration fee needs to be paid at the Sub Registrar's Office. The amount can vary based on local guidelines and rules.

Passport size photographs

Passport size photograph of the testators is affixed on the Will at the time of registration.
Registration Process
Discuss your requirements with the Lawyer

Schedule appointment with the lawyer

Get any changes/corrections done in the Will
Deliverables of a Premium Will
Personal visit and consultation with an experienced lawyer.

Premium Will draft within 3 business days.

Two iterations in the draft as per your requirements.

Will draft available in your secured ezyLegal account forever.
Frequently asked Questions
Is it mandatory to register a Will?

No, it is not mandatory to register a Will in India. However, registering it can provide an extra layer of legal protection and authenticity.

Can a registered Will be challenged?

Yes, a registered Will can be challenged in a court of law on various grounds such as undue influence, fraud, lack of mental capacity of the testator, or if it is not properly executed.

How Can I change my Will after making it?

You can change your Will after making it by creating a new Will or adding a codicil to the existing Will. The new Will or codicil should be dated and signed by you and the witnesses.

Can changes be made to the registered Will after death?

No, changes cannot be made to a registered Will after the death of the testator. The Will becomes operative only after the death of the testator.
How the Will is executed after death?

After death, the executor named in the Will is responsible for its execution. The executor applies to the authorities/establishments for transfer of assets as per the Will or to the court for probate (if required) and upon its grant, distributes the assets as per the Will.


Are the succession laws different for different religions?

Yes, succession laws in India vary based on religion. Hindus, Sikhs, Buddhists, and Jains are governed by the Hindu Succession Act, 1956, while Muslims are governed by Muslim Personal Law. Christians and Parsis have their own separate laws.

Do all Wills go to probate?

Not all Wills require probate in India. Authorities may demand probate of an unregistered Will depending upon your location. Probate is mandatory only if the Will is executed within the territories of the provinces of West Bengal, Bombay, and Madras, or in the city of Chennai.

How can NRI make a Will in India?

An NRI can make a Will in India by drafting a Will and signing it in the presence of two witnesses. The Will can include property in India and abroad. It is advisable to register the Will, but it is not mandatory.

Is notarised Will legally valid?

Yes, a notarised Will is legally valid in India. However, notarisation is not a substitute for registration. A notarised Will can still be contested in court.
What is the difference between Beneficiary and Nominee?

A beneficiary is the person who is entitled to receive the assets or benefits as per the Will. A nominee is a trustee or a custodian who holds the assets until they are transferred to the legal heirs or beneficiaries.

What happens if I die without a will?

If you die without a will (intestate), your assets will be distributed according to the laws of succession.
Who can be a witness to a will?

Anyone (family, friends, colleagues, acquaintance), typically over the age of 18 and of sound mind can act as a witness to a will. It is preferred that a beneficiary is not made a witness to a Will. 
What are the duties of the Executor?

The duties of an executor include gathering the deceased's assets, paying any debts or taxes, and distributing the assets to the beneficiaries as per the will. They're also responsible for obtaining a probate of the will if required and maintaining accurate records of all transactions related to the estate of the deceased.
I have nominees on all my investments. What is the need for a Will?

In India, nomination does not confer ownership. It only gives the right to receive. The nominee holds the assets as a custodian until the legal heirs or beneficiaries of a Will claim it. Therefore, having a will is crucial to clearly define how your assets should be distributed after your death.
Reliable & Trusted
Over 3,000 five star reviews from our customers
Fast & Easy
Get legal contracts drafted from expert corporate lawyers. Agreement drafts are delivered within a maximum of 2 days
Secure & Confidential
Documents and information are always kept private. Information shared with the lawyer are 100% confidential.
---
I can't emphasize enough how satisfied I am with ezyLegal's Premium Will service. The lawyer visited our home and made the entire process seamless. His attention to detail and commitment to understanding my wishes left me reassured that my family's future is secure. This is not just a Will; it's a legacy crafted with care and precision. I wholeheartedly recommend ezyLegal's Premium Will to anyone seeking a comprehensive and personalized approach to Will creation.

Premium Will is a game-changer in estate planning. The lawyer who came to my home, showcased remarkable expertise. He simplified the complexities of Will drafting, making it accessible for someone like me who had limited prior knowledge. This service offers not just convenience but also a deep sense of trust that your legacy is in capable hands. Kudos to ezyLegal for raising the bar in Will creation!

Their Premium Will service provides a level of personalization you won't find elsewhere. Ms. Sharma, the lawyer who visited me, took the time to understand my unique requirements. She guided me through the entire process, ensuring my Will accurately reflects my intentions. It's a comprehensive and seamless experience that gives you confidence in your legacy planning. I'm thoroughly impressed and thankful for this exceptional service.

When it comes to something as important as a will, you want the best, and ezyLegal's Premium Will delivers just that. The convenience of having a lawyer come to my home made the process stress-free. Mr. Reddy, the lawyer assigned to me, was incredibly thorough and professional. He patiently addressed all my queries, ensuring I understood every aspect of the will. I now have peace of mind knowing that my family's future is secure with a legally robust will. Highly recommend!

ezyLegal's Premium Will service exceeded my expectations. The personal touch they offer with the "Doorstep Will" service is exceptional. Mr. Kapoor, the lawyer who visited me, was not only knowledgeable but also patient in explaining every detail of the will creation process. It felt like a partnership in securing my family's future. I'm grateful for the meticulous will he drafted, which truly reflects my wishes. Thank you, ezyLegal, for this wonderful experience!
Still have Questions?
Ask ezyLegal Expert
If you have any questions related to the product, Chat with an EzyLegal expert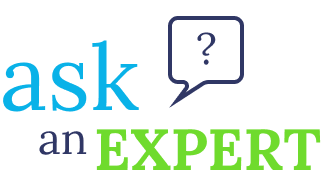 Monday - Saturday: 9AM - 9PM
Sunday: 9AM - 2PM
We've got the right price for you

900 + Registrations Delivered

Trusted By 500+ Businesses
---
Select Type
  in
₹ undefined
₹ undefined
0% off