Customized Will

900 + Registrations Delivered

Trusted By 500+ Businesses
Will is a document through which a person confers their legally owned assets onto other people after their death. A ...


Customized Will as per your needs.

Drafted by an experienced succession lawyer.

Legal Will as per Indian laws.

Customized Will Draft at just ₹ 3339 View Price Options
2,000+ ezyLegal verified experts
Senior Corporate Lawyers with 15+ years of experience

---
100% Satisfaction Guaranteed
Dedicated Lawyer Available
Fastest Delivery, Lowest Price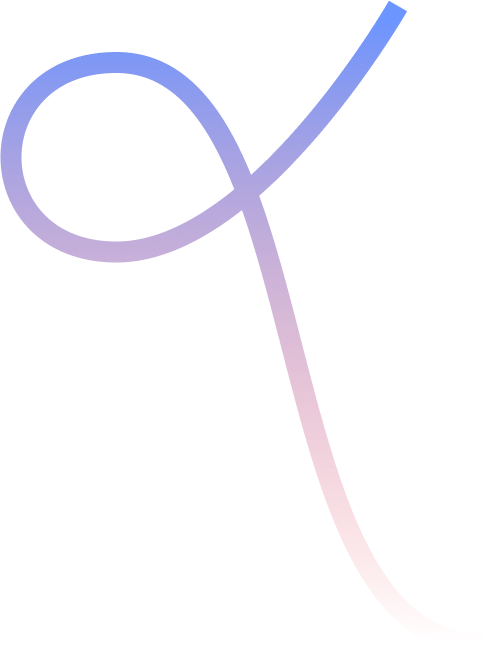 If you have questions regarding our products, speak to our team of Legal Experts.
How To Get Your Will Customized
Schedule call with lawyer

Customer discusses requirement and shares details of the properties

Drafting the Will

Lawyer drafts Customized Will

Will Registration

Will is registered at Sub-Registrar office
Schedule call with lawyer
Customer discusses requirement and shares details of the properties
Drafting the Will
Lawyer drafts Customized Will
Will Registration
Will is registered at Sub-Registrar office
Contents of a Will
Testator's details

Will enlists the details of the testator (person making the Will).

Legatees details

Will enlists the details of the people to whom assets shall be given.

Executor details

Details of the appointed Executor mentioned in the Will.

Asset distribution

Details of the asset distribution between the beneficiaries.
Benefits Of Customized Will
Personalized

Customized Will is tailored to an individual's specific wishes, circumstances, and needs regarding the distribution of their assets and the care of dependents after their demise.

Control Over Asset Distribution

Will allows you to dictate exactly how your assets and property should be distributed after your death.

Appointing Guardianship

If you have minor children, a Will enables you to designate a guardian who will be responsible for their care and upbringing in the event of your death.

Providing for Dependents

Will allows you to allocate assets for the support and care of your dependents, such as children, elderly parents, or disabled family members.

Avoiding Family Disputes

By outlining your wishes in a Will can help prevent potential conflicts or disagreements among family members regarding the distribution of your assets.

Charitable Contributions

If you have specific charities or causes that are important to you, Will allows you to allocate a portion of your estate to them.

Preserving Family Businesses or Heirlooms

Will can specify how family businesses, heirlooms, or sentimental items should be passed down, helping to preserve the legacy of these assets.

Peace of Mind

Creating Will can offer you peace of mind, knowing that you have taken steps to ensure that your loved ones are provided for and that your wishes are respected.
Prerequisites for Registering Will
Will Draft

This is the document that outlines how the testators (the individuals writing the Will) wish to distribute their assets after death.

Identity Proof

This can be an Aadhar card, driver's license, or any other government-issued ID. The testators and witnesses need to provide their identity proof at the time of Registration.

Proof of Address

This is required to verify the current residence of the testators. It can include a utility bill, Aadhar card, or any other official document that includes the testator's address.

Presence of Witnesses

The two witnesses who were present when the Will was signed need to be present at the time of Registration. They also need to bring their own identity proof.

Registration Fee

Registration fee needs to be paid at the Sub Registrar's Office. The amount can vary based on local guidelines and rules.

Passport size photographs

Passport size photograph of the testators is affixed on the Will at the time of registration.
Registration Process
Schedule call with the lawyer

Discuss your requirements with the lawyer

Get any changes/corrections done in the Will
Deliverables of a Customized Will
Consultation with an experienced lawyer.

Customized Will draft within 3 business days.

Two iterations in the draft as per your requirements.

Will draft available in your secured ezyLegal account forever.
Frequently asked Questions
What is a Customized Will?

It is a Will drafted as per your unique requirements regarding distribution of assets among beneficiaries.
What is the benefit of getting Customized Will drafted?

Customized Will helps to allocate different sets of assets/properties to different beneficiaries as per your wish. It is tailored to meet your specific requirements.
How do I revoke a previous Will?

A newly drafted Will shall include a provision that revokes previous Wills and the same will be registered.
Can I change my Will without completely replacing it?

Yes. This is possible through a codicil, which acts as an amendment to the Will.
I have a Will, how can I get it reviewed by a Lawyer?

You can get your Will reviewed by an expert lawyer on the ezyLegal platform. Upload your draft and schedule Consultation Call with an expert Lawyer.
What is the process of getting the Will drafted from ezyLegal?

After you purchase the Customized Will service from ezyLegal, Call will be scheduled with a Lawyer to discuss your specific requirements. The lawyer will draft your Will.
How will the Registered Will be delivered to me?

You can collect the Registered Will from the Registrar's office after 3-5 days from the date of registration. ezyLegal can collect the Registered Will (original) and get it home delivered at additional charges.
What is the Will registration procedure and can we register a will online?

Online will registration in India is not possible yet, however online services like EzyLegal can play a major role in Will registration procedure, from Will drafting to liasoning on behalf of the client and can simplify the operational part. A legal professional can help to draft and register the will online.
Is it valid if I don't register a Will?

There is no legal requirement for will deed registration. It doesn't even have to be on a stamp paper or notarised,the will registry is not mandatory. However the safe practice is to make your documents required law abiding and get will registry done.
Can an unregistered Will be challenged?

Under Section 18 of the Indian Registration Act, there is no stipulation which mandates Will Deed Registration in India and hence there exists no debate over the actual validity of an Unregistered Will since the same is valid regardless, but to be on safer side, Will drafting in India and Will registry with proper legal declaration and procedure is suggested so as to avoid any future conflicts or disputes.
Reliable & Trusted
Over 3,000 five star reviews from our customers
Fast & Easy
Get legal contracts drafted from expert corporate lawyers. Agreement drafts are delivered within a maximum of 2 days
Secure & Confidential
Documents and information are always kept private. Information shared with the lawyer are 100% confidential.
Still have Questions?
Ask ezyLegal Expert
If you have any questions related to the product, Chat with an EzyLegal expert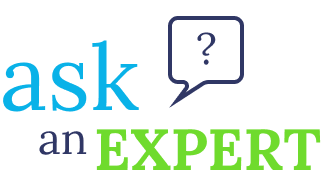 Monday - Saturday: 9AM - 9PM
Sunday: 9AM - 2PM
We've got the right price for you

900 + Registrations Delivered

Trusted By 500+ Businesses
---
Select Type
  in
₹ undefined
₹ undefined
0% off