Online Will

5000+ Documents delivered

Trusted By 1000+ Businesses
A Will or Testament is a legal declaration of the intention of a person when he wants to distribute his estate as a testator to the people who would be inheriting the estate after his death. A Will can be made by any person who attains majority at the age of 18 years, A Person must not be mentally challenged, but if a person who at the time of Writing a Will is mentally sound, that Will shall be valid in the eyes of Law.
ezyLegal offers an Online Will drafting & registration service which is trusted, convenient & affordable. Consult with an experienced lawyer and discuss your requirements & finalize your Will
2,000+ ezyLegal verified experts
Senior Corporate Lawyers with 15+ years of experience
---
100% Satisfaction Guaranteed
Dedicated Lawyer Available
Fastest Delivery, Lowest Price
If you have questions regarding our products, speak to our team of Legal Experts.
How to get a Will Agreement drafted
Select Document

Choose your required Document

Schedule Call with the Lawyer

Schedule Call and discuss with the Lawyer your Document drafting requirements

Get your Agreement Draft

Lawyer will deliver customized draft of the Document as per your requirement
Select Document
Choose your required Document
Schedule Call with the Lawyer
Schedule Call and discuss with the Lawyer your Document drafting requirements
Get your Agreement Draft
Lawyer will deliver customized draft of the Document as per your requirement
Contents of Will
Information of the parties

The will states the name of the testator. It includes information like full name, birthdate, and address of the testator and legatee.

Assets and beneficiaries

The will outlines the assets to be bequeathed and who should get these assets. A beneficiary to a will could be any individual who is of sound mind and has attained the age of 18 years. The names of the beneficiaries along with the description of assets are written in the will.

Appointment of executor

An executor is a person nominated by the testator to execute the terms of the will. A family member or even a lawyer can serve as an executor. The details of the executor are mentioned in the will.

Testamentary intent

The executor shall declare that the document is a will and not some other document. It is to be used for the purpose of testamentary succession only.

Signatures

Signature is an important component of will. Law requires a will to be signed by the testator and two witnesses. The witnesses sign the document as confirmation of the testator's identity and mental capacity.

Revocation of will

The testator has absolute powers to revoke his will at any time during his lifetime either expressly or impliedly.
Benefits of Will
A will ensures that the property of the testator is bequeathed according to the wish of the testator.

A will provides a legitimate distribution of property as it removes any customary laws involved in application of will.

A will helps in appointment of a guardian.
Deliverables
Dedicated Lawyer Available

60 Minutes of Talk time with the Lawyer for discussing requirements and changes in the draft

First Draft within 3 Days

First draft of the Document will be delivered within a maximum of 3 working days

Finalise Document

2 Iterations per Document allowed to incorporate your suggestions/changes
Frequently asked Questions
Is it necessary to register a will?

In India, registration of Wills is not compulsory. A Will is not a compulsorily register able document under section 17 of the Registration Act, 1908.
Can I name a guardian for my children in my will?

Yes, you can name a guardian for your children in your will. The guardian will have legal guardianship over the minor children until they reach the age of 18.
How do I revise my will?

You revise your will by making a new will or by adding a codicil. A codicil is a document that amends an existing will, but does not replace it. It allows you to change your will without making an entirely new will.
I have a will; how can I get it reviewed by a Lawyer?

ezyLegal can help you get your will reviewed and provide you with the right legal guidance. You can upload your document and schedule your Consultation with an ezyLegal Lawyer.
What is the process of getting the Agreement drafted from ezyLegal?

ezyLegal offers Standard and Customized Document drafts. If you chose the Customized Document option, your call will be scheduled with a Lawyer to whom you can explain your specific requirements. The first draft will be delivered within 2 working days and then you would be allowed 2 iterations to make changes in the draft.
How will the Document be delivered to me?

The Document when ready will be available on the ezyLegal website (www.ezylegal.in) in your secured Account. You will be notified on email and WhatsApp whenever a new version of the Document is uploaded. You can Log-in and View or Download the document.
Copy of the documents delivered by ezyLegal will always be available in your ezyLegal account forever.
Reliable & Trusted
Over 3,000 five star reviews from our customers
Fast & Easy
Get legal contracts drafted from expert corporate lawyers. Agreement drafts are delivered within a maximum of 2 days
Secure & Confidential
Documents and information are always kept private. Information shared with the lawyer are 100% confidential.
---
I am extremely happy and satisfied with the service provided by Ezylegal. Timely follow ups & work also was completed within the time i was hoping for it to be completed. Thank you for making it so easy & also at reasonable cost.

I had a good experience with ezyLegal's Will drafting service. I contacted ezyLegal to draft and register my Will. I scheduled a call and spoke to the lawyer for 30 minutes. I received my first draft two days after the consultation. I asked them to make a few changes and the draft was finalized within a day. They also helped get my Will registered. The service is so convenient and easy.

I had never given a thought of getting a Will until now, I am not very fond of paperwork and legal process. My friend suggested I contact ezyLegal and I am glad I did. The Will was drafted so well and the entire procedure was simple and easy.

Recommend their service if you are looking for quick and reliable Review of your legal documents.

The lawyer was so well versed with my concerned issues. He explained every single thing there is to know about Will and the law related to it.
Still have Questions?
Ask ezyLegal Expert
If you have any questions related to the product, Chat with an EzyLegal expert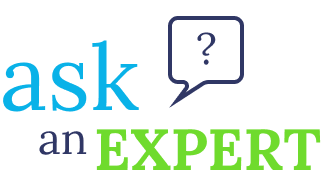 Monday - Saturday: 9AM - 9PM
Sunday: 9AM - 2PM