Release Deed Registration

900 + Registrations Delivered

Trusted By 500+ Businesses
Release Deed (also known as Relinquishment Deed)  is created and registered to en ...


Simplify relinquishment with our Release Deed Drafting & Registration Service, designed to make property right transfers smooth and hassle-free

Experience our rapid-response service, delivering your first draft within three working days and providing two iterations for exact alignment with your relinquishment needs

Relinquish property rights without overextending your budget. Starts at ₹ 10499 View Price Options
2,000+ ezyLegal verified experts
Senior Corporate Lawyers with 15+ years of experience

---
100% Satisfaction Guaranteed
Dedicated Lawyer Available
Fastest Delivery, Lowest Price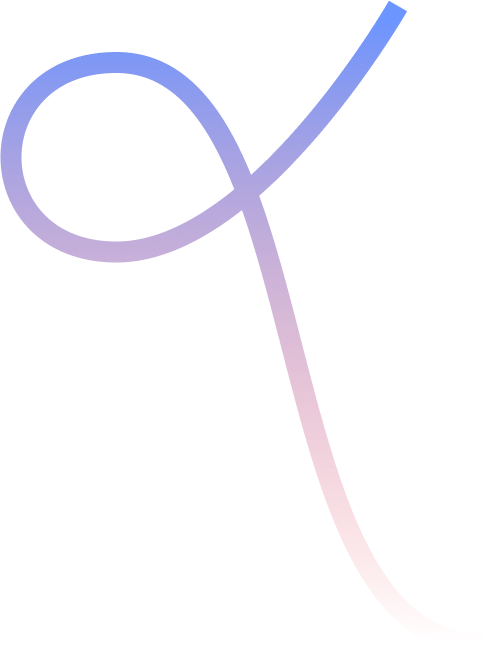 If you have questions regarding our products, speak to our team of Legal Experts.
How to get a Release Deed registered
Schedule a call with the lawyer

Discuss your requirements and specifications to be drafted in the Release Deed

Draft Release Deed

Release Agreement is drafted as per requirements

Registration appointment

Registration appointment is received once the necessary Govt. fees are paid

Release Deed Registration

Release Deed Agreement will be registered at the Sub-Registrar's office
Schedule a call with the lawyer
Discuss your requirements and specifications to be drafted in the Release Deed
Draft Release Deed
Release Agreement is drafted as per requirements
Registration appointment
Registration appointment is received once the necessary Govt. fees are paid
Release Deed Registration
Release Deed Agreement will be registered at the Sub-Registrar's office
Contents of Release Deed
Details of the parties

The Deed gives information of the parties to ensure that there is no confusion regarding the parties participating in the transfer of ownership.

Details of the property

Address, property condition, registration details and other important information are stated in the Deed.

Share in ownership

The Deed Agreement shares the details of the ownership that each party has which changes upon the execution of the document.

Authorized Signatures

The Deed contains the signatures of the executant, the release and 2 witnesses to ensure that the transfer is made in good faith.
Benefits of Registering a Release Deed
Seamless transfer

Registered Release Deeds ensure smooth transfer of property between co-owners.

Secure Transfer If No Will

If in the event of a death there is no Will, Release deed confirms the transfer of property from one legal heir to another.

Legal Authority and Security

Registering a Release Deed gives additional authority under the law and can also be used as evidence in case of legal proceedings.
Prerequisites for registering Release Deed
Draft of the Agreement

A written document stating the Intention

Statutory Fees

Challan confirming the payment of Stamp Duty

Identification Proof

ID proof of parties involved in the transfer

Photograph

Passport size photograph of both parties

Witnesses

2 witnesses along with their ID proofs (address and Identity)
Registration Process
Discuss your requirements with a lawyer

Lawyer drafts your Release agreement

Pay stamp duty and generate challan

Schedule an appointment at the Sub-Registrar Office

Present relevant documents

Get witnesses' signature on the agreement

Release deed is registered at the Sub-Registrar's office
Deliverables of Release Deed Registration
Customized Release Deed draft

Registered Release Deed (original) is home delivered
Frequently asked Questions
How is a Release Deed different from a Gift Deed?

Release Deeds can only be executed between co-owners of a property, whereas a Gift Deed facilitates transfers between parties that may or may not be unrelated.
How is a Relinquishment Deed different from a Will?

A Relinquishment Deed is effectuated within the lifetime of the parties, whereas a Will can only be effectuated after the death of the testator.
Can a Release (or Relinquishment) Deed be revoked?

Release (or Relinquishment) Deed can only be revoked on the grounds of fraud or coercion.
Does a Release Deed require consideration or money exchange?

Release Deeds does not require consideration, but the presence of consideration does not vitiate them either. It is an optional addition.
Is it mandatory to register a Release (or Relinquishment) Deed?

It is mandatory to register a Release Deed for it to be given a legal authority and avoid any ownership dispute later.
I have a Release (or Relinquishment) Deed; how can I get it reviewed by a Lawyer?

Release (or Relinquishment) Deed can be reviewed by a Property Legal expert provided by ezyLegal. You can upload your document and schedule your Consultation with the Lawyer.
What is the process of getting the document drafted from ezyLegal?

ezyLegal offers to choose between Standard and Customized Document drafts. For the  customized Document, we will schedule a call with a lawyer where you can discuss the requirements. The Lawyer will draft your Relinquishment Deed Agreement and get it Registered.
How will the Document be delivered to me?

The Document will be available on (www.ezylegal.in) under your secured Account. A WhatsApp and email notification will be sent when there is an update. Copies of the final documents delivered online via website, will always be available in your secured account. The original registered document can be home delivered at additional charges.
Reliable & Trusted
Over 3,000 five star reviews from our customers
Fast & Easy
Get legal contracts drafted from expert corporate lawyers. Agreement drafts are delivered within a maximum of 2 days
Secure & Confidential
Documents and information are always kept private. Information shared with the lawyer are 100% confidential.
---
I wanted to get my relinquishment deed registration done asap and Ezylegal provided me with their best lawyers for legal help and support for registering it in a prompt manner and they also corrected a few errors that I was unaware of. Thank you.

10 in 10. Will advise everyone who needs legal help to contact ezylegal online for their guidance and consultation. My question was regarding the stamp duty on relinquishment deeds in my state and how to complete the process. They cleared every query with patience.

So thankful to ezyLegal for their expert lawyer services. I was unable to find a proper way to complete the relinquishment deed registration for my sister and my friend recommended this site. Glad for their help.

I was able to connect with a senior lawyer from ezy legal's team. Their approach is very professional and positive. I was glad to receive my relinquishment deed registration papers which I submitted a few days ago for some alterations.

Paying the relinquishment deed stamp duty was so easy as a property expert from ezy legal's team guided me and provided necessary information regarding what documents are to be signed and furnished as they told me how the charges are different for every state. Thank you.

My experience with a property lawyer from Ezylegal was extremely positive and precise. The lawyer doesn't even once show any signs of lacking and understood my concerns throughout the session for relinquishment deed registration.

Such generous and genuine people I found at ezy Legal that I also will recommend this to my family and friends. I was not sure about online legal services for relinquishment deed registration and I did not have my complaints regarding their services. Very impressive management and organization.

Explaining my concerns to the lawyer has never been this easy. The attorneys are very experienced and patient with the clients. Very impressive behavior and attentive lawyers who helped in drafting and relinquishment deed registration. Thank you ezy legal for making it so easy as everything was handled very nicely.

मेरे पिता एक relinquishment deed स्टाम्प शुल्क भुगतान करना चाहते थे, लेकिन दस्तावेज़ीकरण की समस्याएँ थीं इसलिए मैंने Ezylegal से संपर्क किया और उनके विशेषज्ञ वकीलों से इसे करवाया। उनकी मदद के लिए बहुत आभारी।

Expert and professional lawyers with a positive approach. I will always choose ezy Legal for any legal issues as my experience has been excellent from day 1. They give enough effort and time to complete the work as the client wants. I got my relinquishment deed registration done within a few days.
Still have Questions?
Ask ezyLegal Expert
If you have any questions related to the product, Chat with an EzyLegal expert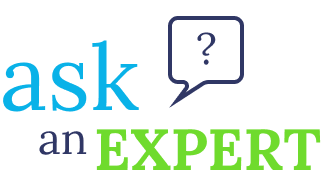 Monday - Saturday: 9AM - 9PM
Sunday: 9AM - 2PM
Release Deed Registration
We've got the right price for you

900 + Registrations Delivered

Trusted By 500+ Businesses
---
Select Type
  in
₹ undefined
₹ undefined
0% off