Gift Deed Registration

900 + Registrations Delivered

Trusted By 500+ Businesses
A Gift Deed is a legal document that records the transfer of an asset (movable/immovable) from a Donor (person givi ...


Gift Deed Drafting & Registration Service – Tailored to your needs, providing clarity and precision in every transaction you wish to make.

Enjoy our ultra-fast service, delivering your first draft within three working days, coupled with the opportunity for two iterations, ensuring perfection in your legal documentation

Gift with confidence and without breaking your budget. Starts at just ₹ 11099 View Price Options
2,000+ ezyLegal verified experts
Senior Corporate Lawyers with 15+ years of experience

---
100% Satisfaction Guaranteed
Dedicated Lawyer Available
Fastest Delivery, Lowest Price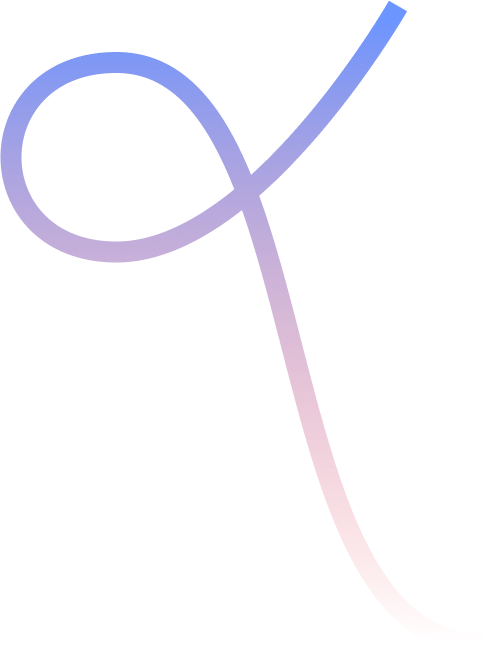 If you have questions regarding our products, speak to our team of Legal Experts.
How to get Gift Deed Registered
Schedule Call with the Lawyer

Customer discusses requirements and specifications of the Gift Deed

Drafting Gift Deed

Lawyer drafts the Gift Deed

Registration appointment

Registration appointment is taken after the statutory Govt. fees are paid

Gift Deed Registration

Gift Deed is Registered at the Sub-Registrar's office
Schedule Call with the Lawyer
Customer discusses requirements and specifications of the Gift Deed
Drafting Gift Deed
Lawyer drafts the Gift Deed
Registration appointment
Registration appointment is taken after the statutory Govt. fees are paid
Gift Deed Registration
Gift Deed is Registered at the Sub-Registrar's office
Contents of Gift Deed
Details of the parties

Gift Deed enlists the details of Donor and Donee

Property Details

Gift Deed mentions the description and location of property being transferred

Rights and liabilities

Gift Deed states the rights and liabilities which are to be adhered by the Donee after the transfer of the property

Terms of Delivery

Gift Deed mentions the terms and conditions of the delivery of property being gifted

Revocation

The scenarios where the gift can be revoked are enlisted in the Gift Deed which has to be agreed by the Donor and the Donee
Benefits of Registering a Gift Deed
Proof of Ownership

Through a Gift Deed, the Donee can claim legal ownership of the asset

Legalizes the process of gifting

Gift Deed Registration enhances the legal legitimacy of the transfer of the asset and can be used in case of a conflict.

Quick Transfer

By the way of Gift Deed the property can be transferred from the Donor to the Donee on an immediate basis.
Prerequisites for registering Gift Deed
Proof of ownership

Sale Deed stating ownership proof of the Donor over the property

Gift Deed draft

Draft of the Gift Deed consisting of the details of the property and terms of transfer

Identification Of Parties

Voter Card / Driving License / Aadhar Card / Pan Card of Donor and Donee

Photographs

Passport size photographs of both parties

Witness

2 Witnesses of The Parties along with ID Proof
Registration Process
Discuss your requirements with a Lawyer

Lawyer drafts the Gift Deed

Pay Stamp Duty and generate Challan

Schedule an appointment at the Sub-Registrar Office

Present relevant documents

Signatures of both parties along with 2 Witnesses in the presence of the Sub-Registrar
Deliverables of Gift Deed Registration
Customized Gift Deed draft within 3 business days

Registered Gift Deed (original) home delivered
Frequently asked Questions
What are the tax exemptions that can be availed through a Registered Gift Deed?

Income tax has to be paid if its stamp duty value exceeds Rs. 50,000. Anything lower than this value will be exempted from paying Income Tax
Are there any documentary requirements to get Gift Deed Registered apart from Gift Deed itself?

The most crucial document to get a Gift Deed Registered is the Sale Deed which proves the ownership of the property by the Donor
Is it mandatory to register a Gift Deed?

Yes. The Transfer of Property Act requires the Gift Deed to be registered.
Gift Deed Registration enhances the legitimacy of transfer of the asset and can be used in case of a conflict.
What kind of property can I gift?

Any property (movable/immovable) that you have legal ownership over can be gifted.
I have a Gift Deed, how can I get it reviewed by a Lawyer?

You can get your Gift Deed reviewed by an expert property lawyer on the ezyLegal platform. Upload your document and schedule a Consultation Call with the Lawyer.
What is the process of getting a Gift Deed drafted from ezyLegal?

After you purchase Gift Deed Registration service from ezyLegal, your call will be scheduled with a Lawyer to discuss your specific requirements. The lawyer will draft your Gift Deed and get it registered.
How will I get the Registered Gift Deed?

You can collect the registered Gift Deed from the Registrar's office after 3-5 days from the date of registration. ezyLegal can collect the Registered Gift Deed (original) and get it home delivered at additional charges.
How is a deed of gift made?

The donor and donee should sign on all pages of the gift deed and must be attested by at least two witnesses. The donee must accept the gift in the lifetime of the donor and when the donor is of sound mind for it to be valid. The value of the stamp paper on which the gift deed is executed varies from state to state.
Can a gifted property be taken back?

You are not a party to transactions and moreover if the donation is by means of a gift and the intention of the donor is to donate and the donee has accepted the gift the same is a binding transaction. Unless the element of fraud, misrepresentation and mental condition are made out, revoking the gift is not possible. If the recipient wants to give the gift away or donate it to charity, the law says that this is just fine. The only time someone can ask for a gift back is if the gift was given in exchange for a promise. This is known as a conditional gift.
Can I gift my property to a family member?

Gifting property to family members with a deed of gift Despite the amounts involved, it is possible to transfer ownership of your property without money changing hands. This process can either be called a deed of gift or transfer of gift, both definitions mean the same thing.
Is it better to gift or inherit property?

It's generally better to receive real estate as an inheritance rather than as an outright gift because of capital gains implications. The deceased probably paid much less for the property than its fair market value in the year of death if they owned the real estate for any length of time.
Can I sell a gifted property?

Yes, you can sell a gifted property if you have received the property under a registered Gift Deed without any condition attached.
Is a gift deed taxable in India?

Gift (i.e. immovable property received without consideration) received only on the occasion of the marriage of the individual is not charged to tax. Apart from marriage, there is no other occasion when a gift received by an individual is not chargeable to tax.
Who can give a gift tax-free?

If the aggregate value of gifts (whether in cash or in-kind) received from a person or persons (except relatives as specified above) in any financial year does not exceed Rs. 50,000/-, then such gifts are not liable to Gift Tax.
Does a gift count as income?

No, Cash gifts aren't considered taxable income for the recipient. That's right—money given to you as a gift doesn't count as income on your taxes.
Are gifts from family taxable?

Generally, the answer to "do I have to pay taxes on a gift?" is this: the person receiving a gift typically does not have to pay gift tax. The giver, however, will generally file a gift tax return when the gift exceeds the annual gift tax exclusion amount.
Can the gift deed be cancelled?

The donor can revoke/cancel a gift transaction through a provision mentioned in the gift deed or by mutual understanding between the two parties or upon the happening of an event mentioned in the deed. A gift transaction can also be cancelled if the donor signed the deed under undue influence or coercion.
Can Gift Deed property be sold?

Yes, the property received under Gift Deed can be sold. Provided that you have received the property under registered Gift Deed without any condition attached.
Can gift deeds be made on plain paper?

Writing a plain typed note on paper will generally suffice. It is not required to be stamped and registration is also not needed. Mention the names of persons, their relation and that the gift is being given out of love and affection. However, a gift deed can be made in stamp paper for such purposes also
Can gift deeds be challenged in court?

A gift deed can be challenged in court if the deed is prepared forcefully by the owner of the property or without the consent of the owner of the property. If the gift deed has any additional conditions and those conditions are not fulfilled then in that case the gift deed can be revoked.
Is a gift deed valid after death?

It should be voluntarily given by the donor. It should be accepted by the donee during his lifetime. If all these conditions are satisfied, it will be a valid gift. Upon his death, the property would devolve to his heirs.
What is the limitation period for the cancellation of gift deeds?

A bonafide gift cannot be cancelled unilaterally. The court needs to be involved to revoke a bonafide gift. A gift deed has a limitation period of 3 years, meaning no acceptance has been within 3 years of the completion of the registration instrument.
Do gift deeds attract income tax?

Gift received only on the occasion of the marriage of the individual is not charged to tax. Apart from marriage, there is no other occasion when a gift received by an individual is not chargeable to tax.
Which is better: a will or a deed of gift?

A will over the deed of gift is advisable when you want to ensure a smooth succession of your assets after your death and where your purpose is to let your nominees inherit your properties. However, we use a deed of gift if you want to help someone who is in need of immediate help, it can only be achieved through the execution of the deed of gift.
Is there a stamp duty on gift deeds?

Movable assets can, generally, be gifted just by hand delivery with no need of gift deed stamp duty but gifts of the immovable property need to be done through gift deed which attracts stamp duty on gift deed at the market value of the property as on the date of execution of the gift deed and is also required to be registered with gift deed registration charges.
Is stamp duty for gift deeds payable on the transfer of property between family members?

Stamp duty for gift deeds is 2.5 percent of the property value in case the property is being transferred via gift deed in blood relation in the name of the father, mother, son, sister, daughter-in-law, grandson or daughter as a gift which attracts gift deed stamp duty.
Can a Gift Deed be revoked ?

Yes, it is possible, Section 126 of  Transfer of Property Act states that the gift can be taken back if the conditions required for revocation are met.
What are the tax implication for a Cash Gift Deed?

As mentioned in the Income Tax Act 1961, a cash gift is taxed as income in the hands of the recipient if its value exceeds Rs. 50,000.
Reliable & Trusted
Over 3,000 five star reviews from our customers
Fast & Easy
Get legal contracts drafted from expert corporate lawyers. Agreement drafts are delivered within a maximum of 2 days
Secure & Confidential
Documents and information are always kept private. Information shared with the lawyer are 100% confidential.
---
मैंने अपने लंबे समय के दोस्त के लिए gift of deedलिखा था, लेकिन मुझे यह नहीं पता था कि इसे कानूनी रूप से कैसे सत्यापित किया जाए, इसलिए उनकी कानूनी सलाह से मैंने इसे ठीक से किया

My best wishes to the team of Ezylegal for their immense guidance on my stamp duty for gift deed changes. Efficiently solved the problem within hours. No doubt the best place to go for legal advice and problems.

I will recommend their service to everyone as my family was helped after the doner made a few changes and suddenly donee rejected. The gift deed was cancelled voluntarily by the donor.

My mother passed away before the gift deed was registered for immovable property. They gave me an overview about the procedure I can take actions about the deed.

It was splendid meeting them and taking the much needed advice about how one should make or assess a deed gift for any person they adore.

The former donor was not present at the time of stamp duty change so the made every arrangement possible for the gift deed. Their service is 100 times recommended by me.

Very prompt. Always helping us with the terms and rules by legal advice. Their service has given me a better insight about the deed gift I want to make.

Meeting was set up instantly with them after I emailed them about my problems. My stamp duty for gift deed was to be adjusted into the deed and they were peculiarly professional about the changes. Very fast service provided.

Super experience for me and my wife as we both registered an immovable property deed gift for our sons. Their help was exceptionally adequately done.

The gift deed I want to annul was timely done and they gave me professional advice about the steps I can take for my next deed.

I am thankful that Ezylegal have helped me through the deed gift for my son as I am suffering from Parkinson's and cannot do it myself.

Very pleasant experience. The deed of gift which I had received was not properly printed and some part was missing and the signature was not visible. Ezylegal helped to renew it with remarkable professionals.

My daughter had told me about Ezylegal. I am very unclear about how to write a gift deed so they explained it to me and I managed to do it within 2 days because of their help.

Was very happy with Ezylegal's professionalism and generosity. The gift deed was registered properly in my name and saved a ton of hassle.

यह मेरे लिए अच्छा अनुभव था। जीवन में मुझे अपने पिता से उपहार का विलेख मिला लेकिन गलती से दाता का नाम सही नहीं था। उन्होंने सही किया और मुझे सब कुछ पूरी तरह से समझा दिया।

I am very pleased with the results of the service that is being presented. They are patient with clients and do their best for everyone. My gift deed was successfully registered.

No other service had this much prompt. I had tried three different services including reviewing Gift deed. I am always thankful to Ezylegal.

I had to change my stamp duty on the gift deed urgently by 4% so I contacted these service providers. Was satisfied with the help I humbly received.

The Brother of my friend wanted a gift deed stamp duty change as it was wrongly mentioned as 2%. I recommend their service because they were immensely professional and helpful towards us.

I want to thank every member of Ezylegal as my journey was difficult because my gift deed blood relation sister was not available but still they helped us online. Very grateful to all of you.

Hello to all. My name is Mukti and I have received help from their legal team with a deed gift from my mother. The property was immovable so registration was done by them very quickly and effectively.

Was reluctant to try any new service but my friend told me that Ezylegal's gift deed registration charges are much better than other legal service providers.

I will recommend Ezylegal's service to everyone as they help every person equally. The payment is also not very expensive. My gift of the deed was quickly signed and shared with my donee.

Had to visit them for my gift deed stamp duty purposes as the same was not done within the period of the donor's lifetime. They did it with utmost promptness and left no issues aside.

The service is excellent. The gift deed from my brother was instantly addressed to me and they explained all the terms very patiently. Very grateful to Ezylegal.

My deed of gift had many problems including the name of the donee. Ezylegal assisted me in reviewing it in every way to rectify the mistake. I am glad to have accepted their services.
Still have Questions?
Ask ezyLegal Expert
If you have any questions related to the product, Chat with an EzyLegal expert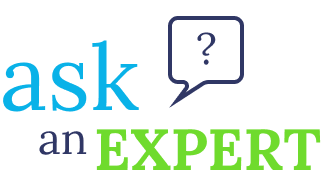 Monday - Saturday: 9AM - 9PM
Sunday: 9AM - 2PM
We've got the right price for you

900 + Registrations Delivered

Trusted By 500+ Businesses
---
Select Type
  in
₹ undefined
₹ undefined
0% off