Power of Attorney Registration

900 + Registrations Delivered

Trusted By 500+ Businesses
A Power of Attorney is  a document between two or more people where a person (the princip ...


PoA Registration Service, tailored for precision, ensuring you delegate your legal and financial tasks confidently

Our rapid turnaround guarantees you the first draft within 3 working days, plus 2 iterations, making sure your PoA document fits your exact needs

Superior Power of Attorney Registration Service at an unbeatable price. Starts at ₹ 3499 View Price Options

A proven track record with over 2,000 meticulously drafted and registered Powers of Attorney
2,000+ ezyLegal verified experts
Senior Corporate Lawyers with 15+ years of experience

---
100% Satisfaction Guaranteed
Dedicated Lawyer Available
Fastest Delivery, Lowest Price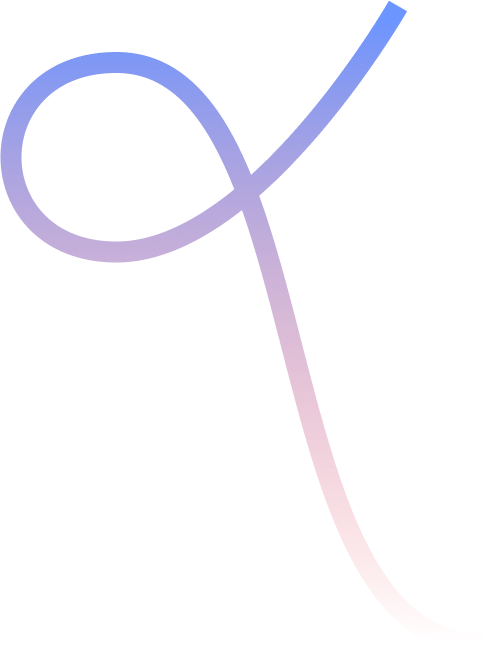 If you have questions regarding our products, speak to our team of Legal Experts.
How to get Power of Attorney registered
Understanding the POA

Requirements of the Principal and the terms and the conditions which are to be include in a POA are discussed with a lawyer

Drafting the POA

The lawyer drafts your document according to the requirements

Final POA

After the draft is ready, the lawyer then defines the legitimate Power of Attorney
Understanding the POA
Requirements of the Principal and the terms and the conditions which are to be include in a POA are discussed with a lawyer
Drafting the POA
The lawyer drafts your document according to the requirements
Final POA
After the draft is ready, the lawyer then defines the legitimate Power of Attorney
Contents of Power of Attorney
Details of Parties

POA describes the details of the person assigning the Power of Attorney and of the party receiving the powers (Agent)

Date and place of execution

The POA states the date and place where it was executed, and when will it come into force.

Reasons for granting POA

POA will state the reasons of why it is being given, to ensure that the act that the parties are seeking to complete is not against the law.

Validity

Registering a POA gives it a legal authorization and gives the power of actions to the agent to act for another person

Powers and Responsibilities

POA explains what powers do the agents hold, and which acts are to be done by them. It may also include restrictions for the sake of clarity.
Benefits of Registering a Power of Attorney
Authority to conduct business

A Registered POA allows someone else to conduct business for you while you are busy with other things.

Safeguards from unexpected situations

It also acts as a safeguard in case you become indisposed for medical or other reasons.

Prevent Allegations of Fraud, Coercion etc.

A registered Power of Attorney cannot be easily challenged on the grounds of coercion or fraud.
Prerequisites for registering Power of Attorney
Draft of the POA

Draft of the original written POA

Identification Proof

Identity proof of the parties involved

Proof of Property

Electricity bill or tax receipt (for property-related POA)

Photograph

Passport size photograph of both parties

Witnesses

2 witnesses along with their ID proofs (identity and address)
Registration Process
Discuss your requirements with a lawyer

Power of Attorney is drafted by the Lawyer

Pay Stamp Duty and generate challan

Schedule an appointment at the Sub-Registrar Office

Signatures of 2 Witnesses in the presence of the Sub-Registrar

Power Of Attorney is Registered at the Sub-Registrar's office
Deliverables for the Power of Attorney Registration
Registered POA (original) is home delivered.
Frequently asked Questions
What kind of activities can be granted through a Power of Attorney?

 The power to act in any transaction or process that the principal could participate in can be granted through a POA, subject to restrictions within the document. POA cannot be used to grant authority to commit illegal acts.
What is a Durable Power of Attorney?

A Durable Power of Attorney is one that remains effective until the principal becomes incapacitated or dies, or until the authority is revoked.
What is the difference between a General Power of Attorney and a Special Power of Attorney?

A General POA is used to confer a general ability to undertake transactions and initiate processes, whereas a Special POA grants the ability to act on behalf of the principal in a specific act or series of acts.
How much does the Registration cost?

The cost of Registration varies between states. Prices for specific areas are available while checking the price for the service.
I have a Power of Attorney, how can I get it reviewed by a Lawyer?

You can get your Power of Attorney reviewed by an expert property lawyer on the ezyLegal platform. Upload your draft and schedule a Consultation call with a Lawyer.
What is the process of getting the document drafted from ezyLegal?

ezyLegal offers to choose between Standard and Customized Document drafts. For the  customized Document, a call with a lawyer is scheduled where you can discuss the requirements. The first draft will be delivered within 3 business days. Only 2 iterations allowed to make changes.
How will the Document be delivered to me?

You can collect the Registered Power of Attorney from the Sub-Registrar's office after 3-5 days from the date of registration. ezyLegal can collect the Registered Power of Attorney (original) and get it home delivered at additional charges.
Reliable & Trusted
Over 3,000 five star reviews from our customers
Fast & Easy
Get legal contracts drafted from expert corporate lawyers. Agreement drafts are delivered within a maximum of 2 days
Secure & Confidential
Documents and information are always kept private. Information shared with the lawyer are 100% confidential.
---
With issues and fights, we hear in our society regarding family property and document mishaps, I was terrified to get my power of attorney for property done online, but I can proudly say I'll never doubt my instinct again, ezylegal did such a fantastic job at it, I know for sure I'm bringing more of my business to them.

बुढ़ापा मेरे लिए यह समझने में एक बाधा था कि बुद्धिमानी से पावर ऑफ अटॉर्नी कैसे चुनें। Ezylegal ने विनम्रता और धैर्यपूर्वक मेरी हर तरह से मदद की।

Sub-registrar ordered some changes in the special power of attorney agreement. Ezylegal helped with all the formalities very professionally.

Please don't hesitate to contact Ezylegal. They are the best at legal advising and registration. I was never once disappointed with the power of attorney for immovable property registry as they did it on my behalf.

Firstly, I would recommend this website to everyone and secondly, Ezylegal will never leave any mistakes behind. They will surely go through everything thoroughly and rectify the same. I made a power of attorney agreement with their help for my daughter and it successfully registered.

Hello, I want to send my regards to the Ezylegal team for fixing every issue about the registration of power of attorney for a property with the sub-registrar.

मेरे भाई ने मुझे विशेष मुख्तारनामा दिया और मुझे तत्काल सलाह लेने की आवश्यकता थी ताकि मैं तदनुसारऔर प्रभावी ढंग से कार्य कर सकूं।

At first, I did not know that the general power of attorney should get registered. Ezylegal helped me make decisions wisely.

A huge thanks to Ezylegal for solving the issue of my power of attorney of property. Now we finally know the laws that revolve around it to take the best possible action in the future.

Found this website named Ezylegal while searching for affordable and professional service. Never had such a good experience with lawyers. They told me about a lot of elements a special power of attorney should comprehend.

Impressive services. I want to recommend Ezylegal to everyone. Their swift and smooth sessions benefited me the most as was made power of attorney by my father at an early age.

Very happy with the help I got from Ezylegal lawyers. I was not at all expecting my special power of attorney agreement to be registered this year but they made it happen. Thank you to them for this help.

I wanted to stop an unlawful sale of the estate done by my uncle's power of attorney for property. I heard about Ezylegal and continued to take the advice till it got annulled. Big thanks to the team.

Many people have doubts about how to manage the position of power of attorney for my personal property. I took advice from Ezylegal for property access in the possibility. They are kind, generous and very calm in these matters.

Just want to thank you for the proficient and specialist services. Ezylegal was a big help regarding the general power of attorney registration process.

Thanks, Ezylegal for the huge loss I was about to face when the power of attorney made sudden changes in the legal documents and forged it. I was given exceptional advice and knowledge about the impact of the rectified agreement.

Happy with the service at Ezylegal. Hats off to their extremely professional behavior and attentiveness to every small point otherwise I would never have achieved the proper process to make someone power of attorney.

My best regards to the team at Ezylegal for their success. I was advised on how a power of attorney for property can use the same. My knowledge of the law was very low and I wanted to learn more about my position.

Highly professional and precise. They solve legal problems and give their best effort to making a client understand the purpose before it emerges. Very grateful to Ezylegal for correcting my general power of attorney documents.

No doubt the best legal advisors. At Ezylegal they make it easy for people to understand their legal grounds. I successfully created a power of attorney document with every mention and right when I wished to. Thanks to them it was made possible.

I want to thank Ezylegal for their involvement in my matter as it helped me to understand what rights the power of attorney for property has and what they can do on behalf of the grantor.

The special power of attorney wanted to sell my father's land without my consent and I wanted to take legal advice about what litigations can I exercise. Thank you Ezylegal for the expert advice. Much needed guidance and knowledge obtained.

I wanted to make my brother the general power of attorney. He wanted to take legal advice regarding this document before signing it so we sought help at Ezylegal. Very patient and understanding lawyers.

The power of attorney for property needed to be changed asap, I found the Ezylegal website and since then my legal advice and guidance is taken from them.

I will highly recommend Ezylegal as their service is instantaneous and they never disappoint anyone. I made a general power of attorney registration with them and it was done immediately. Thank you a lot for your impeccable service.

I am thankful to Ezylegal for completing the power of attorney registration at the earliest. My documents were very urgently needed and with their assistance, I retrieved the documents.
Still have Questions?
Ask ezyLegal Expert
If you have any questions related to the product, Chat with an EzyLegal expert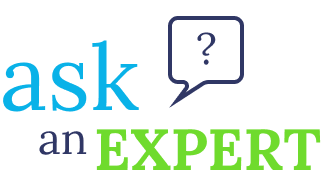 Monday - Saturday: 9AM - 9PM
Sunday: 9AM - 2PM
Power of Attorney Registration
We've got the right price for you

900 + Registrations Delivered

Trusted By 500+ Businesses
---
Select Type
  in
₹ undefined
₹ undefined
0% off