Property Document Verification

900 + Registrations Delivered

Trusted By 500+ Businesses
Property Document Check means inspecting records and providing legal opinion of the review. It is advisable to get Property Documents reviewed by a Property expert lawyer. The lawyer reviews the entire document set and states the missing information (if any) or any kind of deficiency in the chain of documents. Property Document Check Report gives Buyer the confidence that he is undertaking a property transaction with a genuine party and that his investment is risk-free.
2,000+ ezyLegal verified experts
Senior Corporate Lawyers with 15+ years of experience
---
100% Satisfaction Guaranteed
Dedicated Lawyer Available
Fastest Delivery, Lowest Price
---
Select Type
Property Title Check For  
₹ undefined
₹ undefined
0% off
If you have questions regarding our products, speak to our team of Legal Experts.
How to get the Property Documents Checked
Upload Property Document

Upload all Property relevant documents

Document verification

Lawyer reviews the entire Property Document set for identifying deficiencies if any

Document Check Report delivered

Lawyer prepares Document Check Report and gives his opinion
Upload Property Document
Upload all Property relevant documents
Document verification
Lawyer reviews the entire Property Document set for identifying deficiencies if any
Document Check Report delivered
Lawyer prepares Document Check Report and gives his opinion
Contents of Property Document Check Report
Ownership details

Document Check Report includes evidence of the ownership and transfer of title of the property

Developer and Landowner's Details

History of the property including the basic details of the developers and landowners.

Details of Property

The address, area and the boundaries of the immovable property

Findings

After verification of the Document set, the findings and conclusions are mentioned in the Document Check Report

Legal Opinion

Specific advice, comment or opinion of the lawyer after thorough checking of the property Documents
Benefits of getting Property Documents Checked
Legitimacy

The Report gives assurance that Property involved in the transaction is legal and all its Documents are legitimate.

Avoidance of Fraud

The Report makes the buyer aware in case there are any fake or forged documents.

Assurance to buyer

After the Property Document Check, the buyer is assured and convinced to purchase the property.
List of Documents required for Property Document Check
Sale Deed/Conveyance Deed

Khata Extracts and Certificate

Mutation Certificate

Completion Certificate

Occupancy Certificate

Allotment Letter from the Builder

Possession letter from the builder

Payment receipts paid to the Builder

If any loan on the property (Current or past), then No Dues from the Bank

Latest Tax Paid Receipt

NOC from the Society/Building Association.
Registration Process
Upload all the Property documents

Lawyer reviews the entire Property document set

Lawyer gets the Title Check done from the Sub-Registrar's office

Lawyer identifies deficiencies (if any)

Lawyer prepares Document Check Report and gives his Opinion
Deliverables of Property Document Check Report
Written Opinion by the Lawyer
Frequently asked Questions
How do I know which documents to upload first?

There is no order to upload the documents. All documents related to the transaction are to be uploaded. The lawyer will inform you about missing information (if any).
Can I get the Title of Property checked?

Yes, ezyLegal offers Title check service for a property wherein the title documents of the property are physically checked at the Registrar Office and a clearance of Title is given by the lawyer. Additionally, you may choose to obtain Certified copies of the title deeds from the Registrar Office.
How far back does the Property Title Check go?

We can accommodate your requirement for the duration of the title search you want. However, if particular duration is not specified, the report usually covers title search for 12-15 years
What do I do if I do not have certain documents?

If you are missing certain documents, ezyLegal also offers quick and easy drafting of documents. To know more, click the "documents" section at the top of the website.
What is the process of getting the Property Documents checked from ezyLegal?

After you purchase Property Document Check service from ezyLegal, you will have to upload the entire Property Document set on the portal. ezyLegal will assign this service to a lawyer who will review the documents and give his opinion for the property transaction  
Are there any additional fees I have to pay for this service?

The Property Document Check service covers the Lawyer's opinion and Consultation. There are no additional charges to be paid beyond the service fees as mentioned on the website
How will the Property Document Check Report be delivered to me?

Property Document Check Report when ready, will be available on the ezyLegal website (www.ezylegal.in) in your secured Account. You will be notified on email and WhatsApp whenever uploaded by the lawyer. You can Log-in and View or Download the report.
Documents/Reports delivered by ezyLegal will always be available in your ezyLegal account forever.
Reliable & Trusted
Over 3,000 five star reviews from our customers
Fast & Easy
Get legal contracts drafted from expert corporate lawyers. Agreement drafts are delivered within a maximum of 2 days
Secure & Confidential
Documents and information are always kept private. Information shared with the lawyer are 100% confidential.
---
मैं और मेरी पत्नी संपत्ति सत्यापन के संबंध में ईज़ीलीगल को पाकर बहुत खुश थे। हमने अपने सपनों का घर पाया और कोई भी मामला अनसुलझा नहीं था। प्रक्रिया को सरल, सीधे आगे और त्वरित बनाया गया था।

I was about to change houses and I will always choose them for advice and land document revision and verification. Ezylegal at all times is very contactable when needed and I was regularly updated through the process. Professionalism and prompt service at their best.

Ezylegal was always connected and never once were late at informing me about any issue that may arise. Told me ways for transfer of ownership from previous owners safely and wisely. Ten on ten would recommend. Thank you Ezylegal for making the property verification easy.

Very obliging and made the experience hassle free. No worry time was given. I was directly addressed and not waiting for long queues to have your land documents attested. Very affordable and kind too.

I was always informed about all of my queries in property papers for home loan and it was solved with their help. Ezylegal will not disappoint anyone I am sure. I have no hesitation now regarding any legal issues as I have put my entire trust and assurance on them.

They responded to my email within minutes. No waiting for the property papers as they will guide you how to do it and you will find yourself pleased at their effort to make things perfect.

I wish all the advocates were this friendly and understanding. My past had a really bad experience in the law field as no one helped me with my property verification. The buyer had rejected thrice because of this but Ezylegal has now made it easy to comprehend.

Always responsive and ready to help. My first time buying a home and I found issues within the walk through Ezylegal was acting and negotiating on my behalf. They were very strict when needed and never faltered making sure the land documents are perfect and verified from the right place.

I was dealing with a nightmare when my property papers were falsely made and attested because the POA wouldn't sign the right way. I found peace finally when Ezylegal took the responsibility and guided me in the right direction. I am forever grateful to them for their help.

After talking to them, I never went to other lawyers and services. I trust them 100% and will always recommend them. I did my property paper registry and verification through them because I believe in professionalism and guidance.

By the end of the consulting sessions, I was left feeling happy and relieved. It felt like they are your friend. This is their nature and kindness which will make you feel that Ezylegal is the best reliable choice for people. My property verification was done at the earliest.

Based on fees, engagement, prompt work and handling of issues. Ezylegal is more than 5 stars because I cannot begin to explain how effectively you can understand law through them. No doubt my land document was rechecked and revised by them.

My first recommendation will always be Ezylegal. No other words but just want to say you need a really big and kind heart to guide someone this clearly with professional instructions. The property verification process was smooth like butter because of them.

Thanks to Ezylegal. They are very reputed service providers of legal issues. My property verification with original copy was the first matter that introduced me to them and since then I go there for every legal work. It puts me at ease as they make it hassle free.

I wanted to purchase land through a dealer but did not know how to check the right way. Ezylegal explained which land documents will be needed and how to arrange them. They also helped me with the Encumbrance Certificate. I did exactly how they advised and settled my dispute with the seller.

I sincerely hope they thrive and their wisdom will gain prosperity. No other lawyer made me feel at ease. This is the first time I am fully satisfied dealing with any legal work. My land documents are verified properly.

I want to say that my property's paper verification was done by them and I have to say it was swift and hassle free. They really provide the best advice regarding your legal problems.

I want to thoroughly recommend Ezylegal as a highly professional and ethical service. They will actually listen to you. There won't be any issues left once if you contact. I am very pleased with my documents verification that they commenced.

It's a big privilege to have such lawyers when you are at your lowest. I was at the hospital and we did online appointments to understand each other and they were always ready to assist and did the required formalities professionally. My land documents were verified very promptly.

Land documents of a new estate my father bought had been verified and I chose Ezylegal. The wisest decision to be honest! They are one of the best in the real estate professional legal service.

I would always truly recommend them to all of you because I got best results through Ezylegal team and service. My document verification for a property was interpreted by their lawyers and it was possible within a week itself. Very impressed.

They guided me very efficiently when I could not provide my property paper for verification. They gave me hope and excess knowledge about how to do it the right way.

मैं उन्हें पर्याप्त धन्यवाद नहीं दे सकता। मेरे जमीन के दस्तावेज गुम हो गए थे लेकिन उन्होंने सलाह दी कि मेरे पास क्या विकल्प हैं और मुझे क्या करना चाहिए। उन्होंने अब तक जो कुछ भी किया है, उससे बहुत खुश हैं।

Outstanding service. I always recommend Ezylegal to anyone who wants legal help for survey number. The professional look and output just set with me and I got my property paper ready through them.

My situation was very difficult and not straight forward. But I contacted and got the reply within minutes. I wanted my sale agreement to be drafted. Thank you Ezylegal to have done my drafting and documents verification.
Still have Questions?
Ask ezyLegal Expert
If you have any questions related to the product, Chat with an EzyLegal expert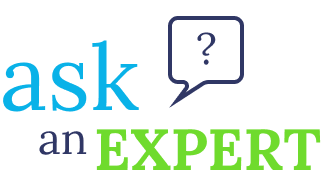 Monday - Saturday: 9AM - 9PM
Sunday: 9AM - 2PM