Sale Deed Registration

900 + Registrations Delivered

Trusted By 500+ Businesses
Sale Deed is the registered sale agreement which establishes the proof of ownership of the property. This document lists the details related to the owner, property value, and terms & conditions on which the two parties executed an agreement and transferred the rights in a property from the seller to the buyer. Registering a Sale Deed makes the transaction legal. Sale deed is registered after paying the applicable stamp duty and registration fees.
2,000+ ezyLegal verified experts
Senior Corporate Lawyers with 15+ years of experience
---
100% Satisfaction Guaranteed
Dedicated Lawyer Available
Fastest Delivery, Lowest Price
---
Select Type
  in
₹ undefined
₹ undefined
0% off
If you have questions regarding our products, speak to our team of Legal Experts.
How to get Sale Deed registered
Schedule Call with the Lawyer

Customer discusses requirements and specifications of the Sale transaction

Drafting Sale Agreement

Lawyer will draft Sale Agreement in accordance with transaction terms

Registration appointment

Registration appointment is taken after the statutory Govt. fees are paid

Sale Deed Registration

Sale Deed is registered at the Sub-Registrar's office
Schedule Call with the Lawyer
Customer discusses requirements and specifications of the Sale transaction
Drafting Sale Agreement
Lawyer will draft Sale Agreement in accordance with transaction terms
Registration appointment
Registration appointment is taken after the statutory Govt. fees are paid
Sale Deed Registration
Sale Deed is registered at the Sub-Registrar's office
Contents of Sale Deed
Details of the parties

Sale Deed enlists details of the parties

Details of the property

Sale Deed outlines the description of the property being transferred, such as its nature, value, location and condition

Property Value

The consideration that is paid for the property purchase, mentioned in the Sale Deed is deemed as the property value

Terms of Sale

Sale Deed mentions the terms and conditions which are to be adhered to after the purchase of the property
Benefits of Registering a Sale Deed
Legal Recognition

Registered Sale Deed provides legal recognition to the transfer of property from one party to another

Creation of Evidence

They can be used as documentary evidence in case of legal challenges to the ownership

Establishment of Title

Registered Sale Deed safeguards the rights and ownership of the buyer of the property
Documents required for Registering Sale Deed
Proof Of Ownership

Certified Copy Of Original Old Sale Deed

Identification Of The Parties

Ration Card / Voter Card / Driving License / Aadhar Card / Pan Card of both the parties

Registration Of Document Through POA

GPA (If applicable)

Witnesses

Two Witnesses Of The Parties Along With ID Proof.

Map Plan

Map Plan And Description Of Immovable Property.

Building/Layout Plan

Digital Photograph Of Building/Plot

Release Deed

Mutation of Virasat For Identification Of Ancestral Property (if applicable)
Registration Process
Discuss your requirements with a Lawyer

Lawyer drafts the Sale Deed

Pay Stamp Duty and generate Challan

Schedule an appointment at the Sub-Registrar Office

Present relevant documents

Signatures of both parties along with 2 Witnesses in the presence of the Sub-Registrar
Deliverables of the Sale Deed
Customized Sale Deed draft within 3-5 business days

Registered Sale Deed (original) home delivered within 5-8 business days
Frequently asked Questions
Is it necessary to register a Sale Deed?

Yes. The Transfer of Property Act necessitates that Sale Deed must be registered.
How much does it cost to register a Sale Deed?

Registration fees for Sale Deed vary from state to state. Please refer to the chart given along with the pricing for a precise list.
What is the difference between an Agreement of sale and a Sale Deed?

An Agreement of Sale states the intent of the parties involved to engage in a sale transaction. A Sale Deed is a record of a sale that has happened. It is not necessary to register the Agreement of Sale but it is mandatory to register a Sale Deed.
How can I get the Sale Deed reviewed by a Lawyer?

You can get your Sale Deed reviewed by an expert property lawyer on the ezyLegal platform. Upload your document and schedule Consultation with an expert Lawyer.
What is the process of getting the Sale Deed drafted from ezyLegal?

After you purchase the Sale Deed Registration service from ezyLegal, your call will be scheduled with a Lawyer to discuss your specific requirements. The lawyer will draft your Sale Agreement and get the Sale Deed registered. 
How will I get the Registered Sale Deed?

You can collect the registered Sale Deed from the Registrar's office after 3-5 days from the date of registration. EzyLegal can collect the Registered Sale Deed (original) and get it home delivered at additional charges.
Is the sale deed and title deed same?

Sale deed is a document but title deed is a concept
As soon as a sale deed is registered, it becomes a legal proof that the title of the property has been transferred in the name of the buyer. It is in this capacity that the sale deed becomes a title deed. That way, a sale deed is also a title deed.
Can agreement of sale be canceled?

Yes, you can cancel the agreement to sell as the purchaser has failed to comply with the terms and condition of the agreement.
What is a Sale Deed Certificate?

A registered sale deed enables the transfer of property from one party to another. Via a property sale deed, ownership of a property can be transferred in exchange for consideration. A sale deed certificate, similar to the original sale deed, is the certificate that acts as a proof that the sale happened.
What are the modes of transfer of immovable property?

Modes of transfer of ownership of property areas follows:
Mortgage
Sale deed of land/immovable property
Lease
Gifting property
Exchange
What is conveyance in property law?

A conveyance deed is a legal document that is used to transfer the title of property from one person to another in the form of a gift, exchange, lease, mortgage, etc. Gift deeds, mortgage deeds, lease deeds and absolute sale deeds are all types of conveyances.
What are the important steps to be followed in registering and drafting a sale deed?

The sale deed procedure is as follows:
A legal expert or an advocate drafts the Sale Deed.
The person drafting it can also draft the sale deed online.
The buyer pays the stamp duty according to the property value.
An appointment is made at the Sub-Registrar's Office for registration.
Both parties, along with 2 witnesses, arrive at the appointed date to the Sub-Registrar's Office.
Registration fees are paid.
Registration is complete.
What is the difference between transfer of property through a sale deed and will transfer of property?

Unlike a sale deed, by which even a gifted property can be sold, a transfer of property through will allows the transfer of property only after the death of the person executing the Will. A sale deed enables a buyer to become the owner of a property during the lifetime of the seller.
Can a jointly-owned property have a sale deed without partition?

If you sell your undivided share of a jointly-owned property, the prospective buyer cannot take possession of any specific part of the land unless the same is partitioned. Nothing stops you from selling your share without a draft sale deed of immovable property but the buyer will have to file a suit for partition to get the possession.
What is the main difference between transferable and non transferable property?

Properties whose title cannot be transferred from one person to another are called non transferable properties. The general rule that governs the property transfer process via property sale deed draft is that property of any kind can be transferred from one person to another. If the value of a property increases upon being gifted, it can be calculated as the capital gains on gifted property
What is a deed of sale?

A sale deed is a contract between two parties through which ownership is transferred from one party to another in exchange for consideration.
Is there any specific language that my sale deed should be in?

Sale deeds are usually either in the regional language of the place they are drafted in, or in Hindi or English. A sale deed in Hindi can be used for the same purposes as a sale deed in any other language, such as a sale deed in Marathi.
Can I initiate transfer of flat after death to nominee through a sale deed?

It is not possible to do so through a sale deed of flat. For the purpose of transferring property after death, consider assigning the property to a legatee through a will.
Can a sale deed be used for property transfer from father to son?

A sale deed can be used for this purpose, as long as the transfer of property is in exchange for consideration. If there is no consideration, the property transfer from father to son must be performed through a gift deed.
Is it safe to draft a sale deed online?

As long as the source that you are drafting the sale deed online through is safe and reliable, the drafting a sale deed online is not an issue at all. ezyLegal's team of verified lawyers can help you draft a sale deed online without any issues regarding safety or privacy.
What is the process for selling property without original sale deed?

The sale of property without the original sale deed is a complicated process. If you have lost the original sale deed due to someone else's criminal actions, file a police complaint regarding the same. You will also have to write an undertaking on stamp paper. The Sub-Registrar's Office is empowered to issue a duplicate of the original sale deed that can be treated as the original sale deed. After this, you can sell your property.
What is seller in a sale deed?

Seller is a person who has current ownership of the property and is willing to sell his property for a price.
What is a witness in a sale deed?

Witness is a person who signs on the sales deed acknowledging to the fact that the buyer and seller have signed the sale deed in front of him.
what is stamp duty in a sale deed?

A duty levied on the legal recognition of certain documents by the government.It is a kind of property tax which needs to be paid to the government while a property is being sold.It is calculated on the market value or the agreement value whichever is higher and stamp duty charges vary from state to state.
What is the registration fee in a sale deed?

The registration fee is additional to the stamp duty charges. Registration fee needs to be paid by the buyer to get the property transferred and registered in your name. The fee is either 1% of the market value or the agreement value, whichever is higher, however, subject to a maximum amount of Rs. 30,000. This fee is different in different states.
What is proof of registration in the sale deed?

The certified copy of the registered lease deed with the name of the buyer can be obtained from the registrar's office which will act as a proof of registration.
Reliable & Trusted
Over 3,000 five star reviews from our customers
Fast & Easy
Get legal contracts drafted from expert corporate lawyers. Agreement drafts are delivered within a maximum of 2 days
Secure & Confidential
Documents and information are always kept private. Information shared with the lawyer are 100% confidential.
---
The witness was falsely signing on my sales deed so I took Ezylegal's advice and annulled the agreement. Their assiduous nature really impressed me and the precautions they mentioned were followed and I finally found justice.

I cannot begin my words to express my gratitude on their extreme prompt understanding and handling of my sales deed which needed altering. Very grateful to you Ezylegal.

In case of deed registration, the stamp duty was to be decreased and I came to Ezylegal for this service and was very satisfied. Thank you!

I am not in my town but urgent advice was needed for my property sales deed stamp duty on immovable property. Thanks to god that I suddenly came across this site and they provided an associate.

They are very useful and giving every type of service. Ezylegal's way of working is sedulous. They made sure to cover my deed registration the same day I visited them. No doubt the best!!

One of the best service providers. They listened to the case very intently and patiently without faltering on any miniscule issue. The sale deeds were successfully sent to the registrar office.

I wish them great success for their future because I am sincerely thankful for their advice of my property sale deed making and deciding my sale consideration. The stamp duty on judicial stamp paper was properly adjusted by Ezylegal's service.

मेरे दोस्तों के बीच बहुत लोकप्रिय और वास्तविक और शीघ्र होने के लिए जाना जाता है। मैं भी अब उनकी सेवा का एक भरोसेमंद ग्राहक हूं। विलेख पंजीकरण किया गया है। पूरी टीम को धन्यवाद।

I have found positive results of their service. Never expected that the property sales deed will be done so professionally. I will advice you to always find Ezylegal's service when in problem with law.

They all are very well experienced and polite. best and famous service given. I liked it very much. My sales deed is complete on the date of execution. Thanks to Ezylegal.

Ezylegal' team is very knowledgeable and down to earth. Their way of explaining was very kind and patient. I didn't know anything about my sales deed but because of their help, I am now in a good position.

मेरी sale deed register विक्रेता द्वारा हस्ताक्षरित नहीं था। उन्होंने एक नियुक्ति की व्यवस्था की और शर्तों को ठीक किया

They all really have a golden heart and kindness. My payment was late but Ezylegal never once misbehaved at this. They completed my deed registration.

My situation with deed registration was critical as the previous documents were misplaced but Ezylegal still found ways to help and legally secured my position as a buyer.

This is by no doubt the most genuine service I have seen in years. They don't misguide or keep on sending you back for their benefit. Ezylegal actually fixed mistakes in sales deed earlier than I expected.

Came across this online and thought of trying Ezylegal Service. I was so immersed in their advice that I actually was successful in making my deed registration.

The buyer contacted them for legal advice on sale deeds as he could not manage it all alone. He was helped with upheld service and kindness as he cannot understand English. I am grateful for their generous behavior. Thank You Ezy Legal.

No place for any mishaps as Ezylegal gave me hands-on experience of their stature on legal terms. Very impressed with the actions taken in an instant for deed registration.

My brother had no sales deed buyer sign on his registration paper. The registrar said it was not clearly made. Ezylegal's legal service was helpful when I needed it the most. Such diligent lawyers and advisors are available that you will never regret the decision.

Payment of Stamp duty on property sales deed is a hassle in this pandemic type of situation but Ezylegal arranged online advice and help sessions and got rid of the missing clause from my agreement.

The witness sign was missing in my sales deed and I was unaware of what step to take. Ezylegal provided me with advice and legal assistance for the changes. They are very hard working.

The proof of registration of my sales deed was misplaced and so I got a new one made with their legal help. The mode of payment was also decided by them as per the agreement. Thank you Ezylegal.

I have been helped by them on several occasions. My deed registration was successfully done without wasting any time as the buyer was already there. The team at Ezylegal is very committed and professional.

My sincere thanks to the team advice and service for the sales deed I needed to make. The benefit of having Ezylegal was top class legal help was acquired within minutes of contacting.

I am very thankful to Ezylegal as my sale deed was registered without any issue. My matter was not very complicated but I needed it to be done very urgently. They did not ask for any advance payment.
Still have Questions?
Ask ezyLegal Expert
If you have any questions related to the product, Chat with an EzyLegal expert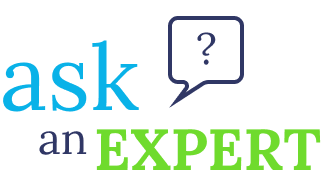 Monday - Saturday: 9AM - 9PM
Sunday: 9AM - 2PM