Master Service Agreement

5000+ Documents delivered

Trusted By 1000+ Businesses
The Service Agreement is a contract made between a client and a contractor (or a service provider) in which terms of service delivery are defined a ...


Streamline the legal process with our exceptional Service Agreement service, tailored to meet your specific needs.

Experience the Fastest Delivery of your custom Service Agreement, with the first draft delivered within 3 working days.

Customized draft of your Service Agreement, including a 60-minute Consultation with a Lawyer, all for just ₹ 249 View Price Options
2,000+ ezyLegal verified experts
Senior Corporate Lawyers with 15+ years of experience

---
100% Satisfaction Guaranteed
Dedicated Lawyer Available
Fastest Delivery, Lowest Price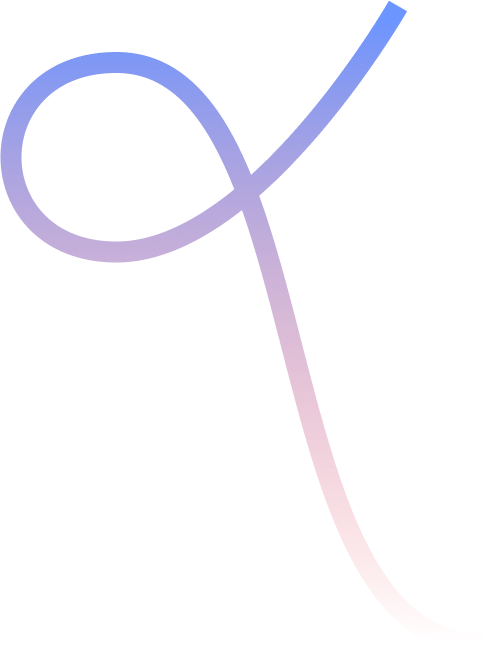 If you have questions regarding our products, speak to our team of Legal Experts.
How to get a Service Agreement drafted
Select Document

Choose your required Document

Schedule Call with the Lawyer

Schedule Call and discuss with the Lawyer your Document drafting requirements

Get your Agreement Draft

Lawyer will deliver customized draft of the Document as per your requirement
Select Document
Choose your required Document
Schedule Call with the Lawyer
Schedule Call and discuss with the Lawyer your Document drafting requirements
Get your Agreement Draft
Lawyer will deliver customized draft of the Document as per your requirement
Contents of Service Agreement
Definition of Service

The Service Agreement outlines the project expectations, payment details, services provided, quality assurance procedures, inspections, and other terms of the agreement between the parties.

Protection of Intellectual Property Rights

Service Outsourcing agreements involve usage and creation of intellectual property rights between the parties. The Service Agreement lays down the measures to permit usage and protect intellectual property rights.

Payment Terms

The Service Agreement outlines the terms of payment. The parties should decide how and when the payments shall be done. Service Contract also includes the projected costs, fees, and charges.

Indemnity Clause

An indemnity clause is a contractual transfer of risk between two parties. Service Agreements contain an indemnification clause as a mechanism to minimize the risk to the affected party. This provides a legal exemption from any future loss/damage

Limitation of Liability

This clause restricts the amount and kind of damages for which a party to the agreement may be held liable. It limits the monetary liability of a party under the Service Agreement.

Arbitration & Dispute Resolution

The Service Agreement states how conflicts and disputes are to be resolved by the parties. An arbitration clause provides the parties with legitimate legal remedies.
Benefits of a Service Contract
Achieve Business Goals

The Service Agreement helps the parties achieve their business objectives and makes negotiation easy.

Indemnity

The Service Agreement provides indemnification and safeguards the interest of the contracting parties by reducing the risk.

Avoid Disputes & Conflicts

The Service Agreement helps parties avoid contractual disputes as all the terms are discussed in the agreement clearly.
Deliverables
Dedicated Lawyer Available

60 Minutes of Talk time with the Lawyer for discussing requirements and changes in the draft

First Draft within 3 Days

First draft of the Document will be delivered within a maximum of 3 working days

Finalize Document

2 Iterations per Document allowed to incorporate your suggestions/changes
Frequently asked Questions
What is the duration of a Service Contract?

The initial term of a Service Contract could be a minimum of 12 months or up to the end of the agreed service delivery duration. However, the Service Agreement can be terminated or renewed as per requirement.
What is the main purpose of a Service Agreement?

The main purpose of a Service Agreement is to ensure that both the parties are clear about their terms and have mutually agreed to the terms. The Service Contract avoids any form of misunderstanding and ambiguity.
I have a Service Agreement; how can I get it reviewed by a Lawyer?

ezyLegal can help you get your Service Agreement reviewed and provide you with the right legal guidance. You can upload your document and schedule your Consultation with an ezyLegal Lawyer.
What is the process of getting the Agreement drafted from ezyLegal?

ezyLegal offers Standard and Customized Document drafts. If you chose the customized Document option, your call will be scheduled with a Lawyer to whom you can explain your specific requirements. The first draft will be delivered within 2 working days and then you will be allowed 2 iterations to make changes in the draft.
How will the Document be delivered to me?

The Document when ready will be available on the ezyLegal website (www.ezylegal.in) in your secured Account. You will be notified on email and WhatsApp whenever a new version of the Document is uploaded. You can Log-in and View or Download the document. Copy of the documents delivered by ezyLegal will always be available in your ezyLegal account forever.
How are service agreements different from a services contract?

Service agreements are arrangements (usually informal) between two or more parties when parties agree. and are sometimes enforceable by law. Service contracts are formal arrangements between two or more parties that, by their terms and elements, are always enforceable by law.
Are service contracts binding?

A services contract is a written contract between a service provider and a client. Also known as a master service agreement or general service agreements, this document is legally binding and provides some level of protection for both the provider and the client.
How can I get out of a master service agreement?

A master services agreement may be terminated by written notice at any time. Most master services agreements do not have a required end date and commonly allow either party to terminate with sufficient notice.
Can someone be forced to fulfill a master services agreement?

Unless the written agreement itself requires specific performance, the answer is no. And even if the master services agreement does require specific performance, there are several legal defenses (like an impossibility, death, failure of consideration or act of God) that would defeat a claim
What is a Service Agreement?

A service agreement is a contract that you make to procure the services you want from any kind of business or organization. The agreement doesn't have to be in a particular format, and it doesn't even have to be in writing. For example, if you have a leaky tap and you call in a plumber, if you don't have a maintenance contract, you can make a verbal agreement on the cost and the plumber will complete the work. If an agreement is highly complex, such as a consultant contract, it is recommended to have a written version of it for safety.
What is an SLA (service level agreement)?

An SLA document is a service provider agreement between a service provider and a customer that identifies both the services required and the expected level of service. The agreement varies between vendors, services, and industries.
What is an MSA agreement?

A management services agreement, also called an MSA contract, is between an external management or administrative professional and a company. The contract drafting specifies the details of the relationship and when the professional relationship ends. It's an important document that helps consultants and companies optimize the benefits they receive from the engagement.
What does a master service agreement contain?

A master service agreement is a contract between two parties, a customer and a service provider, that specifies the terms and conditions of a contract that will apply to all long-term transactions between them.
What is the meaning of turnkey project?

A turnkey project is a delivery method in which a single entity – a contractor – works with a project owner under a single contract agreement to complete all stages of a project from detail engineering to construction.
What is the difference between operational level of agreement and service level agreement?

An operational level of agreement is an agreement in respect to maintenance and other services, whereas a service level of agreement focuses on the service part of agreement, like the uptime of services and performance.
What is a SaaS agreement?

A SaaS (Software-as-a-Service) contract is a form of vendor contract between an SaaS provider and their buyers. It lays out terms and conditions on how end-users may access and use the software, as well as manage subscription and payment.
What is a Consulting Services Agreement?

The consultancy agreement is made between the company and consultant. It outlines the scope of work to be performed by them and other terms and conditions agreement related to their appointment in the company. It is a kind of service agreement only.
What is a technological transfer agreement?

A technology transfer agreement is a legal contract drafting used when a company, referred to as the licensor, licenses industrial or intellectual real estate rights like software development agreement to a licensee. Intellectual property subject to a technology transfer agreement can include patents, utility models and trademarks.
Reliable & Trusted
Over 3,000 five star reviews from our customers
Fast & Easy
Get legal contracts drafted from expert corporate lawyers. Agreement drafts are delivered within a maximum of 2 days
Secure & Confidential
Documents and information are always kept private. Information shared with the lawyer are 100% confidential.
---
My case was carefully handled as I am not very healthy. I have very high blood pressure and cannot take the stress. They registered my service agreement in a very timely and without any delays. Were Very empathetic to me in a friendly way. Ezylegal understands other people's problems.

Thanks for great service. Ezylegal gave me possibilities of every condition with me registering a service agreement. I learned from them and finally, some good people still exist to help the needy. I did not complete my payment to them on time but never once was said anything regarding it.

Ezylegal experience reflects on how they interact and give advice. I am sure you will be satisfied with their service too. The reviewing of my service contracts was done by them .I made a new one with them. It was a pleasure taking their help and meeting such golden-hearted people.

The positive response on their part to my master's service agreement drafting. I took my daughter with me who is studying law and at the end of the day, she also wanted to help people like Ezylegal. Very nice people with a kind heart and good nature

I was about to receive compensation from my client because he failed to make some changes on time. I took my service agreements and they advised me on how to properly commence the situation. With Ezylegal's help, I will be now filing for a renewal of the agreement very soon.

I finally found assurance that I will be okay now because last year the contractor. Falsely accused me of nonpayment but I did not leave any payment undone. My service agreement has all the complications corrected and I am not disappointed. Very grateful to Ezylegal for timely help.

The coordination of my meeting was timely and prompt. The masters' service agreement I wanted to get annulled was confidentially done as I wanted to. No complaints and mistakes. Things were clean and professional. Regards Ezylegal.

Would recommend their service to all people. They always provided me with clear guidance and instructions. They don't want to extract money but to resolve issues. Thanks to them my master services agreement is correctly made and issued.

I wanted to discuss matters online as my leg was fractured and I could not visit anyone. My service agreement registration was pending for a long time. I had no hopes left until Ezylegal took steps and accepted the online session I requested immediately. I am forever thankful to them.

In my opinion,Ezylegal is the best legal aid site. You do not have to worry about wasting your money or days. Your registrations and drafting will be done on time. My service contracts were properly reviewed and on time.

मैंने पहली बार कानूनी सलाह ली थी, मुझे डर था कि यह बहुत कठिन और महंगा होगा लेकिन मैं गलत था। मुझे खुशी है कि मैंने उन्हें अपने सेवा अनुबंध पंजीकरण के लिए चुना।

Have no words! Just wonderful lawyers with an extremely professional attitude. Things went very smoothly with the services contract I had to change for my contractor. With no doubt, I can say they are the best at their job.

Made the service contract for drafting and they made sure that the mistakes were corrected. I did not notice any mistakes at first but they have an eye for detail. Ezylegal service fixed my agreement documents.

The consultation about registering my service agreement that I received a month ago was not at all rushed and hurried. They took time making me understand various reasons and flaws it could get. Thank you for your services Ezylegal.

Someone hampered the confidentiality of my service contract so I had to take action against it. Ezylegal's team guided me on the way I can do it without canceling the entire duration of the agreement.

Ezylegal provided me full clarity and mentioned how contractor billing details were wrongly printed on my master service agreement. I had it rectified before any problem was caused.

I am very impressed with them as Ezylegal firm has experts who can tackle any case and variety of situations. The service contract I had previously made was reviewed by them to make sure no points were missing.

There was good coordination between the entire team. The billing details needed to be registered on my general service agreement and I was happy to receive Ezylegal's help.

Will recommend Ezylegal to everybody looking urgently for help. They are very empathetic and generous people. After reviewing my service agreement, they pointed out mistakes to be rectified. I was saved from a big loss at my end because of their meticulous service.

मैंने कानूनी परामर्श ली थी इनकी सेवा में की कैसे sales deed तयार करता है। इन मेरी मदद की जिसी करन आज मैं ये कर पाई। सदा धन्यवादी

I am forever thankful because I had no hope of getting my existing master service agreements signed but taking Ezylegal's advice about drafting them. I was able to finally find the perfect client for myself.

Someone very close to me told me that Ezylegal provides very professional legal service. So I had to visit myself to believe and I had my service agreement registration complete within days. I will highly recommend taking their service.

Lawyers at Ezylegal gave me an accurate suggestion after reviewing my general service contract. With their help, I rectified my missing clause and got started with work.

A week ago I managed to get my registration for the master service agreement done by Ezylegal. It was timely and precise with extra advice on how to maintain such documents. They have an exceptional way of handling clients.

Had a good service as my drafting of the services agreement went fine. They are very helpful in everything. You can openly ask Ezylegal about the legal duties of the contract and I am sure you will be satisfied.

The agreement was drafted the way I specified. They provided me updates on email and WhatsApp. I happily recommend it to my family and friends.

The Agreement I provided was thoroughly reviewed by their legal experts. The information they provided with regard to the agreement was remarkable and helped me with making certain changes to the document.

The lawyer I spoke to advised me to add an Indemnity clause to the agreement for my own good. The agreement was reviewed and advised so well. I want to thank their customer support team too who helped get this done seamlessly.

ezyLegal helped me get a Master Service Agreement reviewed by a Lawyer. The lawyer explained every single clause in the agreement. He advised me few changes in the draft which can safeguard my rights and prevent any legal issues. I got the changes incorporated and I have now signed the MSA with my Service provider.
Still have Questions?
Ask ezyLegal Expert
If you have any questions related to the product, Chat with an EzyLegal expert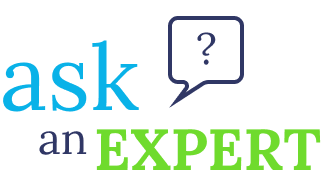 Monday - Saturday: 9AM - 9PM
Sunday: 9AM - 2PM
We've got the right price for you

5000+ Documents delivered

Trusted By 1000+ Businesses