Gift Deed

5000+ Documents delivered

Trusted By 1000+ Businesses
Gift Deed is a document recording the transfer of ownership of property from one party to another. Gift Deed is a legal document that describes voluntary transfer of gift from donor (owner of property) to donee (receiver of gift) without any exchange of money.
2,000+ ezyLegal verified experts
Senior Corporate Lawyers with 15+ years of experience
---
100% Satisfaction Guaranteed
Dedicated Lawyer Available
Fastest Delivery, Lowest Price
If you have questions regarding our products, speak to our team of Legal Experts.
How to get a Gift Deed drafted
Select Document

Choose your required Document

Schedule Call with the Lawyer

Schedule Call and discuss with the Lawyer your Document drafting requirements

Get your Agreement Draft

Lawyer will deliver customized draft of the Document as per your requirement
Select Document
Choose your required Document
Schedule Call with the Lawyer
Schedule Call and discuss with the Lawyer your Document drafting requirements
Get your Agreement Draft
Lawyer will deliver customized draft of the Document as per your requirement
Contents of Gift Deed
Details of donor and Donee

The deed outlines the details of the parties involved in the transaction. The names, age and address of the parties are written in the deed. It also specifies the relationship between the donor and done.

Details of property

The deed states the exhaustive details of the property. It outlines information like the address, structure, color, location, surrounding and place of the property.

Consideration

The consideration clause specifies the nature of exchange. The gift deed is a gratuitous form of exchange which means there is no monetary consideration and the gift is transferred out of love and affection.

Rights and liabilities

The gift deed outlines the rights and liabilities of the parties involved.

Rights of donee

The deed states the rights of donee, the donee enjoys the right of quiet enjoyment, receive rentals, and perform improvement on the property.

Delivery clause

The delivery clause outlines the details of delivery of possession of the gift.

Revocation of deed

A gift deed states the ground of revocation of deed. A gift deed can be suspended or revoked either by a mutual consent of the donor and the donee or by rescinding the contract between the two parties.
Benefits of Gift Deed
A gift deed is admissible in the court. In case of a legal dispute the deed can be used as evidence.

The gift of any property (movable or immovable) made to relatives is exempted from income tax, without any upper limit.
Deliverables
Dedicated Lawyer Available

60 Minutes of Talk time with the Lawyer for discussing requirements and changes in the draft

First Draft within 3 Days

First draft of the Document will be delivered within a maximum of 3 working days

Finalize Document

2 Iterations per Document allowed to incorporate your suggestions/changes
Frequently asked Questions
Is NOC required for gift deed?

No Objection Certificate (NOC) is required to prove that the other members of the family have no claim and/or objection to the gift deed.
Who can gift property?

A valid owner of the property can gift the property; a minor can receive a gift through the guardian but cannot make a gift.
How gift of an immovable property is made?

A gift deed of an immovable property with the value of more than Rs. 100 should be in writing and should be registered.
Is it mandatory to register a gift deed?

As per section 123 of the Transfer of Property Act, the transfer of a gift of immoveable property must be a registered instrument signed by donor and attested by two witnesses.
I have a gift deed; how can I get it reviewed by a Lawyer?

ezyLegal can help you get your gift deed reviewed and provide you with the right legal guidance. You can upload your document and schedule your Consultation with an ezyLegal Lawyer.
What is the process of getting the Agreement / deed drafted from ezyLegal?

ezyLegal offers Standard and Customised Document drafts. If you chose the Customised Document option, your call will be scheduled with a Lawyer to whom you can explain your specific requirements. The first draft will be delivered within 2 working days and then you would be allowed 2 iterations to make changes in the draft.
How will the Document be delivered to me?

The Document when ready will be available on the ezyLegal website (www.ezylegal.in) in your secured Account. You will be notified on email and WhatsApp whenever a new version of the Document is uploaded. You can Log-in and View or Download the document.
Copy of the documents delivered by ezyLegal will always be available in your ezyLegal account forever.
Which is better: a will or a deed of gift?

A will over deed of gift is advisable when you want to ensure a smooth succession of your assets after your death and where your purpose is to let your nominees inherit your properties. However,we use a deed of gift if you want to help someone who is in need of immediate help, it can only be achieved through the execution of the deed of gift.
is there stamp duty on gift deeds?

Movable assets can, generally, be gifted just by hand delivery with no need of gift deed stamp duty but gifts of immovable property need to be done through gift deed which attracts stamp duty on gift deed at market value of the property as on the date of execution of the gift deed and is also required to be registered with gift deed registration charges.
Is stamp duty for gift deeds payable on transfer of property between family members?

Stamp duty for gift deeds is 2.5 percent of the property value in case the property is being transferred via gift deed in blood relation in the name of father, mother, son, sister, daughter-in-law, grandson or daughter as a gift which attracts gift deed stamp duty.
Reliable & Trusted
Over 3,000 five star reviews from our customers
Fast & Easy
Get legal contracts drafted from expert corporate lawyers. Agreement drafts are delivered within a maximum of 2 days
Secure & Confidential
Documents and information are always kept private. Information shared with the lawyer are 100% confidential.
---
I was very pleased with the prompt service and advice from ezyLegal. The consultant explained to me the minutest details related to making a gift deed. I will definitely recommend ezyLegal to my friends.

I recommend their service to everyone who is looking for a quick and professional legal documentation service.

I strongly recommend ezyLegal for any document registration related work. The consultants are willing to listen and provide genuine advice.
Still have Questions?
Ask ezyLegal Expert
If you have any questions related to the product, Chat with an EzyLegal expert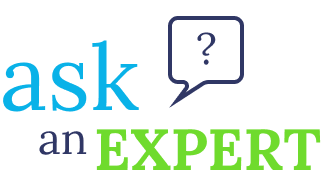 Monday - Saturday: 9AM - 9PM
Sunday: 9AM - 2PM