Divorce Legal Consultation
96 Lawyers online
70 Calls currently going on
Let Divorce not put a pause on your life. It is very important that you get the right legal guidance so that you can plan the next steps, and look ahead at living life independently with respect and dignity. Talk to a divorce lawyer now.
No Appointment, No Waiting. Consult a Family Lawyer now and get the RIGHT Legal Advice for Divorce and other Family matters.
9,000+ ezyLegal verified experts
Senior Lawyers practising in Hight Courts and Supreme Courts
---
100% Confidential & Secure
24x7 Available
Supports 8 Indian Languages
Get talk time and consult a lawyer
Select Concerned Area To Proceed
Select Talk time
30 min Talktime
₹ 25 per min

Money back Guarantee
If you are not satisfied by the Consultation,
We will give you a full refund.
No Questions Asked.
* Offer valid only for new Customers
* Refund claim can availed only within 3 days of taking the Consultation
Add Talktime

Add Talktime to your registered mobile number

Get Dial-in Number

After payment success, you will receive a message with the dial-in number

Start Consultation

Talk to Lawyer and get Consultation for your matter in your language of choice
Add Talktime
Add Talktime to your registered mobile number
Get Dial-in Number
After payment success, you will receive a message with the dial-in number
Start Consultation
Talk to Lawyer and get Consultation for your matter in your language of choice
Frequently asked Questions
How will I get the lawyer's number?

To Talk to the top divorce Lawyers, you can call on this number +91-8929 889922. After purchasing the consultation minutes, you will also receive this phone number on email and SMS.
How experienced are the lawyers who will give Consultation?

EzyLegal has only Verified and Experienced lawyers who are practising in Family Courts, High Courts and Supreme Court. Depending upon the Concern area you choose, you will get connected to a legal expert who will give you the Best and Right legal aid.
Will my conversation with the lawyer remain confidential?

We respect your privacy and confidentiality. Your conversation with the Lawyer is 100% Confidential. Your name and number is not shared with the Lawyer, so you can remain anonymous and Talk to the Lawyer without any hesitation.
What are the timings for Talking to the Lawyer?

This service is available 24×7, so you can call anytime as per your convenience.
Can I speak to the same lawyer if I call the second time?

Yes, you can speak to the same lawyer. When you call, you will be given an option of selecting the lawyer with whom you have spoken before.
Can I choose the lawyer for Consultation?

You can choose the lawyer with whom you have spoken before. Otherwise, the lawyer is chosen by our system based on their rating, practice area, your language preference and the lawyer's availability.
Is there any time limit for a Consultation call?

No, there is no time limit. You can speak to the lawyer for as many minutes you have in your account. Also, there is no limitation on the number of times you can speak. Your Consultation will last for as long as your minutes last. If your minutes get consumed during an ongoing call, your call will get disconnected. You can then quickly recharge your account and again call on the same number and resume your consultation.
What will happen if my minutes get over?

Your call will get disconnected if your available minutes get consumed. You can then quickly recharge your account and again call on the same number and resume your consultation. However, to avoid any interruption while having an important consultation call with the lawyer, we recommend you keep a minimum of 30 minutes in your account balance before you Call the Lawyer.
Do my un-utilized minutes expire?

Your minutes are valid for 6 months from the date of last recharge. Your un-utilized minutes remain in your account balance. There is no limitation on the number of times you can speak to the Lawyer. You can speak to the Lawyer for as long as you have Active minutes in your account. You can view your Account Balance and the Call logs under My Account section after you login.
If I am convinced by the advice given by the Lawyer, can I hire the lawyer for documentation or filing a case?

If you are convinced by the advice and would need a lawyer's support, ezyLegal can connect you with a local lawyer who can assist you in moving ahead with gfh your legal matter. After taking the Consultation, you can Call or WhatsApp us at +91-85-8888-7480 and we will be happy to help you.
Can I hire a Lawyer for litigation?

ezyLegal does not provide litigation support. We only provide best and experienced lawyers for Legal Consultation over phone. Additionally, we also provide Legal Documentation and Business registration service.
Why is a Divorce Lawyer recommended?

In the case of a mutual divorce, the procedure is less taxing and relatively faster, but it is recommended to hire an expert divorce lawyer to manage the paperwork. However, in the case of a contested divorce, the support of an expert divorce lawyer becomes necessary as contested divorce proceedings can go on for long and maybe emotionally taxing. An expert divorce lawyer will extend you all expert legal advice during a traumatizing personal event of getting a divorce.
Where should I seek family law advice?

Till a few years back, seeking family law advice would be a troubling process, involving asking people for lawyer references, visiting lawyer chambers, and losing your privacy in such a sensitive matter. However, with the advent of players like ezyLegal you can seek expert family law advice in the privacy and comfort of your home.
What is the most important thing to keep in mind for Divorce Consultation?

Divorce consultation might vary depending on whether you are seeking a mutual or contested divorce. In the case of a contested divorce, you need to be aware that you will need long-term and expert divorce consultation as most contested divorce cases extend for months and require a trial involving evidence and witnesses.
Where can I get legal advice for Divorce with complete privacy?

Legal advice for divorce can be obtained by asking for lawyer references from your friends and relatives. However, in this route, you lose your privacy as your friend or family member gets to know you are looking for legal advice for divorce. With ezyLegal, you can seek divorce-related expert advice from verified lawyers in just a few minutes without anyone getting to know about your plans.
How do I get a Divorce Lawyer Consultation for my Divorce case?

On ezyLegal, you can get divorce lawyer consultation from verified divorce law experts by buying talk time, selecting the language of your choice and you get connected for divorce lawyer consultation.
Where can I get family legal advice regarding Divorce?

You should consult an expert divorce lawyer for family legal advice regarding divorce. ezyLegal offers you a confidential platform to connect with verified lawyers who can offer you expert divorce legal advice in a language that you are comfortable in.
What is the new divorce law in India?

As per the new rules, after a petition has been filed to obtain a divorce by mutual consent, the parties have to wait for a minimum period of 6 months and not more than 18 months. In conclusion, the law has laid down the appropriate provisions for enabling the parties to obtain a divorce. It is highly advised to consult best divorce lawyers online before filing your divorce petition.
Is one sided divorce possible?

If the wife is not ready for mutual divorce you can go for a one sided divorce on cruelty basis. It will be filed under section 13 (1A) of Hindu Marriage Act. Also there are various other bases in HMA that you can opt for filing a one sided divorce.
Can a man divorce his wife without her consent?

In case your spouse is not agreeing to the mutual consent divorce, then you can file a petition under any of the grounds mentioned under Section 13(1) of the Hindu Marriage Act.
What can a husband claim in divorce?

For example, under the Hindu Marriage Act, 1955, both the husband and wife are legally entitled to claim permanent alimony and maintenance. However, if the couple marries under the Special Marriage Act, 1954, only the wife is entitled to claim permanent alimony and maintenance.
Does the wife get money in divorce?

"Spousal support" is the money that one spouse may have to pay to the other spouse for their financial support following a separation or divorce. It is sometimes called "alimony" or "maintenance." Spousal support is usually paid on a monthly basis, but it can be paid as a lump sum.
What kind of advice can I expect from EzyLegal's advice lines?

ezyLegal's advice lines provide professional and impartial advice on all aspects of divorce, including legal procedures, financial settlements, and custody arrangements. Our legal experts are trained to listen to your concerns and offer practical advice considering your unique circumstances.
Reliable & Trusted
Over 3,000 five star reviews from our customers
Fast & Easy, On-Demand
Easy access from your mobile. Lawyers available 24x7
Secure & Confidential
Conversation with the Lawyer is always kept private. Information shared with the lawyer are 100% confidential.
---
Fabulous consultation and satisfaction for our all questions. Thank you!

Respect and best wishes, the legal advice for divorce by Ezylegal will not let you walk out disappointed because the people are very kind and maintain the best virtue for clients.

Hello. I am writing this for a divorce lawyer who understood the points and laid down the best action for it. No extra hassle and strain was needed as I was given top-quality service.

Excellent service guaranteed! Thank you so much for the patience and help you gave. There was no hope for my legal advice on divorce but they still found a way for me.

Very good-natured and friendly people as well as did everything to make me understand what position I am in and what step I should take. I will forever stay obliged to them for family legal advice.

The lawyers in Ezylegal are very knowledgeable and experienced with divorce matters. I joined for legal advice on divorce and got the best result.

I received an immediate response from a divorce lawyer; it left a positive mark on my thinking as I had a previous bad experience with my lawyer. Very professional behavior was practiced. Thank You Ezy Legal.

It is a "thumbs up" if you have any questions relating to family legal advice as I can verify that no stone was left unturned, and my problems were thoroughly detected and discussed.

2 years down the road of searching someone for family legal advice, I never had the chance to connect to any consultant like the understanding and connection Ezylegal provided, I will personally recommend you to trust them.

I couldn't visit Ezylegal personally but every consultation session happened online. Even if it was online, their professionalism and humbleness never faltered for once. I asked for legal divorce advice and they even extended the period to cover my entire query.

Taking a big step needs very meticulous details and research but doing it with the right people who are willing to guide is rare. To be honest, I was very disappointed with other services and never believed I would get help but Ezylegal was my light in the dark times. Thank you for the help Ezylegal.

Had the opportunity of consulting Ezylegal for my family legal advice. It was a journey that I will never forget as the entire team with such generous nature helped me through the rough patch.

I was in a difficult situation and was desperately searching for a divorce lawyer to receive proper advice on my division of assets. This was truly a big help on the part of Ezylegal as they understood my situation completely and showed me the best way to mitigate the issue.

You can rely on Ezylegal fully without hesitation as they never disappoint with their family law advice. Sincere thanks to the entire team for resolving my issues, especially Ms. Sungandha.

Recommended by my friend for family legal advice and Ezylegal was the perfect decision ever!! Professional service was given and we are very happy with the outcome.

I had such a splendid first-time experience in my legal advice for divorce with Ezylegal as they did everything lawfully possible to place me on the right terms with my case. Grateful to Ms. Sungandha always.

Such a great help for us. Ezylegal didn't disappoint and gave max satisfaction with family legal advice. Ezylegal helped me through the bad times. Very sincere thanks to the whole team. Have a good day.

Choosing Ezylegal was the best decision for me and my family as this was a very critical situation for us. I needed urgent legal advice for divorce and one of my friends recommended Ezylegal. Truly, they are saviors for the fallen.

Hello all, I was in great need of family law advice when my sister told me about the excellent consultant service of Ezylegal. They have never made me feel uncomfortable with their approach to my case. The right procedure was practiced when I finally had my luck on my side. God bless.

Having a divorce lawyer consultation with them put me on the right path and they made sure that I was getting very beneficial insights about the required laws. I am forever grateful for this sincere service.

Needed a lawyer for family law advice regarding property. I consulted with Ezylegal. They were very professional and cleared all my doubts. Very thankful to them.

Approached Ezylegal for assistance in my situation with my downhill traveling marriage and they helped me resolve everything smoothly. I feel very much relieved and thanks to them, situations have improved greatly. I will definitely recommend their divorce lawyer service to anyone that truly needs a solution!

It's very hard to find a proper person to give proper legal advice on divorce. Ezylegal have been extremely helpful in making me take the right direction towards the achievement of my goals. Thank you so much!!!

One of the best lawyers and listeners. It's very fortunate of me to have found such an opportunity to get family legal advice from a true professional.

Extremely grateful to Adv. Gaurav; a divorce lawyer whose service and expertise in divorce matters gave a new meaning to my life. Had the privilege to share my thoughts and they took all the time to get into the depths of the situation and advice me accordingly.

I had been trying to find a divorce lawyer consultation service to help me with a situation when I came across Ezylegal. They were very professional and helpful throughout the process guiding me in the best way. I am thankful for their services.

I rate the lawyers at ezyLegal as A+. I was very impressed by their professionalism, astuteness with the law and their understanding of my needs.

Lawyers at ezyLegal are wonderful: knowledgeable, easy to talk to, supportive, and facile in their abilities. They have a remarkable talent to communicate difficult concepts inherent in the law into understandable ideas with clarity.

ezyLegal lawyers assisted me in a complicated Domestic Violence matter. Their services were Remarkable!! They are very knowledgeable & professional. If you're looking for getting advise on Family Matters or Divorce related issues then I highly recommend them.

The expert lawyers at ezyLegal assisted me in my alimony case above and beyond my expectations. I knew I had some money coming to me, but thankfully I had them to ensure my children's future. India has complicated laws and I didn't know much about them, and I'm so happy to have found such a professional and competent legal platform for getting divorce & child custody related advice.

ezyLegal was a tremendous support during my divorce. Divorce is such a difficult and emotional process. Lawyers at ezyLegal are knowledgeable, frank and compassionate and navigated me through a very painful time with skill and level-headed advocacy.
Still have Questions?
Ask ezyLegal Expert
If you have any questions related to the product, Chat with an EzyLegal expert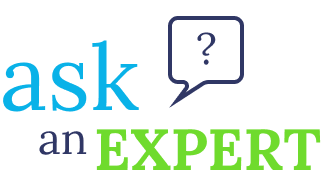 Monday - Saturday: 9AM - 9PM
Sunday: 9AM - 2PM