Partnership Deed

5000+ Documents delivered

Trusted By 1000+ Businesses
Partnership Deed or Agreement is a contract between the partners of the firm which outlines the terms and condition ...


Form a strong and legally binding partnership with our comprehensive Partnership Agreement.

Enjoy the fastest delivery of your Partnership Agreement, with the first draft delivered within 3 working days

Tailor your agreement to perfection with our customized draft option at ₹ 2499 View Price Options
2,000+ ezyLegal verified experts
Senior Corporate Lawyers with 15+ years of experience

---
100% Satisfaction Guaranteed
Dedicated Lawyer Available
Fastest Delivery, Lowest Price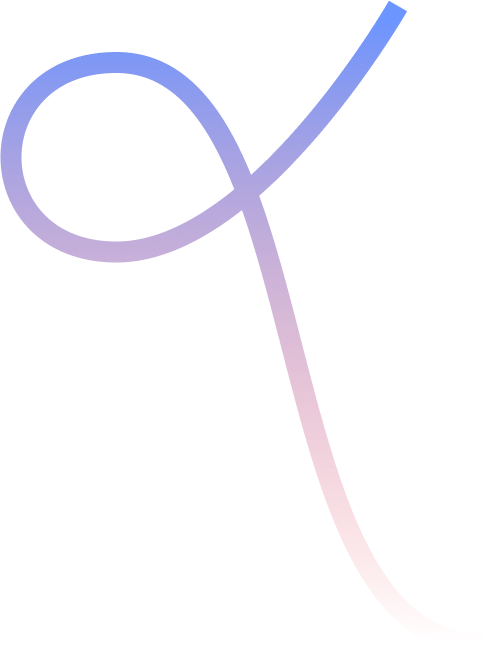 If you have questions regarding our products, speak to our team of Legal Experts.
How to get a Partnership Deed Agreement drafted
Select Document

Choose your required Document

Schedule Call with the Lawyer

Schedule Call and discuss with the Lawyer your Document drafting requirements

Get your Agreement Draft

Lawyer will deliver customized draft of the Document as per your requirement
Select Document
Choose your required Document
Schedule Call with the Lawyer
Schedule Call and discuss with the Lawyer your Document drafting requirements
Get your Agreement Draft
Lawyer will deliver customized draft of the Document as per your requirement
Contents of Partnership Deed
Scope of partnership deed

The partnership deed includes the details of the partners and the firm. It also specifies the nature of business, rights and obligations of each partner. The partnership is an intentional agreement formed to achieve a business objective.

Profit sharing

The partnership deed includes the details of profit sharing ratio, Partners must agree as to the ratio in which they will be distributing profit or loss. The profits and losses are distributed in proportion to partner's ownership interest

Capital of the partner

The amount of capital contributed or to be contributed by each partner is mutually decided and written in the deed.

Operation of Bank account

The name of the partner or partners authorized to sign cheques and operate bank accounts is mentioned in the deed.

Rules of retirement

A partner may retire, with the consent of all the other partners, in accordance with an express agreement by the partners. The partnership deed states the notice period for retirement and the method to determine the amount of a retired partner.

Remuneration of partners

The partners are entitled to get remuneration. It includes any salary, bonus, commission paid to a partner. A partnership deed sets forth the amount and mode of payment.
Benefits of Partnership Deed
The partnership deed monitors the rights and liabilities of each partner.

The partnership deed prevents disputes as each partner's duties and responsibilities are clearly mentioned.

The partnership deed gives partners the ability to file a case against third parties, and other partners.
Deliverables
Dedicated Lawyer Available

60 Minutes of Talk time with the Lawyer for discussing requirements and changes in the draft

First Draft within 3 Days

First draft of the Document will be delivered within a maximum of 3 working days

Finalize Document

2 Iterations per Document allowed to incorporate your suggestions/changes
Frequently asked Questions
What is the difference between a partnership deed and partnership agreement?

Partnership deed is signed by all the partners and partnership agreement is signed by majority of the partners. Partnership deed is registered in the court of law whereas partnership agreement is not registered.
How many partners can a partnership have?

The number of partners in a firm shall not exceed 20.
Who is a minor partner?

A minor is a person who is below 18 years' of age. Minors are generally admitted to the benefits of a partnership firm, meaning, a person who may not be a partner in a firm, but, with the consent of all the partners for the time being, he may be admitted to the benefits of partnership.
I have a partnership deed; how can I get it reviewed by a Lawyer?

ezyLegal can help you get your partnership deed reviewed and provide you with the right legal guidance. You can upload your document and schedule your Consultation with an ezyLegal Lawyer.
What is the process of getting the Agreement drafted from ezyLegal?

ezyLegal offers Standard and Customized Document drafts. If you chose the customized Document option, your call will be scheduled with a Lawyer to whom you can explain your specific requirements. The first draft will be delivered within 2 working days and then you would be allowed 2 iterations to make changes in the draft.
How will the Document be delivered to me?

The Document when ready will be available on the ezyLegal website (www.ezylegal.in) in your secured Account. You will be notified on email and WhatsApp whenever a new version of the Document is uploaded. You can Log-in and View or Download the document.
Copy of the documents delivered by ezyLegal will always be available in your ezyLegal account forever.
What should be included in the partnership agreement?

Here are five clauses every partnership agreement should include:
Capital contributions
Duties as partners
Sharing and assignment of profits and losses
Acceptance of liabilities
Dispute resolution
Why should you have a partnership agreement?

It gives business partners or business owners  a clear understanding of the rules and arrangements applying to your business relationship. Unless there is an agreement in place, all partners are equal and must share the business' profits and cover losses, equally.
What is the most important element of a partnership agreement?

A good partnership agreement will detail the terms of ownership and the responsibilities of either partner. The more detailed the partnership agreement is at the beginning there will be less disagreements throughout the endeavor.
What type of agreement is used in partnership firms?

A partnership deed is an agreement between two or more individuals who sign a contract to start a profitable business together. They agree to be the co-owners, distribute responsibilities, income or losses for running a business.
What type of agreement is used in partnership firms?

A partnership deed is an agreement between two or more individuals who sign a contract to start a profitable business together. They agree to be the co-owners, distribute responsibilities, income or losses for running a business.
What are the rules as to the name of a firm in partnership agreement?

Name of the business: The partnership firm must have its own name. The name in which the business is carried on is called the "firm name". Association of persons: At least two persons are needed to make a partnership. The Indian partnership Act is silent about the maximum number of members.
What is needed in a partnership agreement?

The partnership agreement spells out who owns what portion of the firm, how profits and losses will be split, and the assignment of roles and duties. The partnership agreement will also typically spell out how disputes are to be adjudicated and what happens if one of the partners dies prematurely. The business can be carried on by any partner on behalf of another partner. The members can be active or limited partners.
Which is better: partnership or company?

A company is managed by the directors and members with actions governed by organizations like RBI, MCA, SEBI etc. While it is only the partnership agreement that governs the partners. This is why the flexibility and freedom to make decisions is higher, making it better than a company
What is the validity of stamp paper bought for partnership deed registration?

The stamp paper meant for the execution of the partnership deed should not be older than six months of the date of issue of such stamp paper.
What happens after the death of a partner?

The Partnership Act can appropriately be applied to a partnership where there are more than two partners. If one of them dies, the firm is dissolved; but if there is a contract to the contrary, the surviving partners will continue the firm.
Can a partnership deed be notarized?

Yes, notarization of the partnership deed is essential along with registration, as it makes the agreement between partners a legal one which can be defended in the court of law, if any conflicts arise between the partners.
Can a partner be removed from a partnership?

A partner of a firm may not be dismissed from a partnership firm by a majority of the partner except in exercise, in good faith, of powers conferred by contract between the partners. An expulsion is not deemed to be in a proper interest of the business of the firm if the conditions below are not fulfilled.
What is General Partnership?

In this type of partnership, every partner has the right to make decisions regarding the operation and management of the firm.
Reliable & Trusted
Over 3,000 five star reviews from our customers
Fast & Easy
Get legal contracts drafted from expert corporate lawyers. Agreement drafts are delivered within a maximum of 2 days
Secure & Confidential
Documents and information are always kept private. Information shared with the lawyer are 100% confidential.
---
Online partnership firm registration sounded like a complex process, I was not new to the concept but the process felt new nonetheless. ezyLegal came in clutch and advised everything about the process and handled the drafting of documents efficiently, down to the types of partnership firm I could try

Ezylegal is providing the best platform for people to get help. The services never lag and things are getting done for the client as they speak. The partnership agreement in written form was made by one of the lawyers here and I am very thankful for their help and guidance.

I consulted Ezylegal for my legal partnership deed situation and the service was excellent regarding everything. The highs and lows were mentioned as well as given a copy for further information. Will seek their help again in the future.

मेरा online partnership agreement कुछ मुद्दों के कारण रद्द कर दिया गया था। मैं अपने मुद्दे के साथ उनके पास गया और व्यावहारिक रूप से सब कुछ ठीक उसी तरह से सुलझाया जैसे उन्होंने सलाह दी थी। उन्हें धन्यवाद।

Ezylegal was the exact thing I was looking for. People with empathy and humanity. My partner who is inactive legally sued me but in a false case over the profit issue. I hurriedly contacted them after finding them online. Very grateful for everything they've done and the time they've given.

मैं पहली बार online firm registration consultation ले रहा था और मुझे अपना परिणाम मिल गया है। वे अपने काम में बहुत अच्छे हैं। सेवाओं के लिए दिल से धन्यवाद।

Didn't disappoint me at all. No mistakes were made and they heard every question and answered me with legal guidance and knowledge.Not only My firm registration was done very fast but was also advised on banking business. Thankyou Ezylegal.

Had to do a partnership firm registration online but was hesitating because of legal issues. The lawyer's services are very clear and prompt. It was great to speak with him and the discussion pointed out to be impeccable.

They spend very much quality time understanding the situation of my partnership agreement. The team assisted me smoothly. Loved my experience with them. Very good advice was given.

Very good people and excellent partnership deed lawyers. The guidance was proof of how well they researched and listen to every query and solve it accordingly. The best one out there. Have a good day.

It is my personal experience and I will like to recommend you the consultant service through Ezylegal as I have benefited and made the partnership firm registration online through their help.

My money was well spent and much satisfaction was received. It feels good when every question of yours is answered and explained well with examples. My Firm registration online was easily done.

My idea of the issue was entirely cleared after I had a session with Ezylegal. I needed a partnership registration in written form to send copies to the shareholders. They were supportive throughout my query and a detailed analysis was done of how I needed the form to be. Thus, completing the process

Had firsthand experience of Ezylegal's service and wow! Fast and efficient. Very professional speculations and discussions. They heard the complete case against registration of partnership which was mistakenly not affirmed. Helped me decide on the next step and made a deed again in terms with every advice I got from them.

I sincerely appreciate the execution and honesty in reviewing my firm registration. There was no way. I will always give 100 upon 100 as they've done all to put me in the right direction. Heavily grateful to the lawyer for the advice.

Awesome experience regarding partnership registration. Had no complaints regarding anything and was glad to be heard and understood this way. Hats off to the team of Ezylegal for building such patience and generosity.

Keeping the entire tab with your firm registration online is not easy. I heard about Ezylegal from a friend who also was consulting with them and it was splendid. They immediately took action and made me aware of the parts I missed and never addressed. Huge thanks to the consultancy service.

My firm registration is running smoothly after I visited Ezylegal. I want to express my sincere gratitude towards them as they solved queries instantly. My partnership is with an international firm too so I needed someone very knowledgeable and found the exact person for it. Thanking you.

I want to thank Ezylegal's consultation department to guide me in winning my consumer case. The partnership agreement was also taken care of very well as I felt they did it very professionally and patiently.

There was a registration of my partnership firm online and I didn't know how to handle the situation by myself. A big step was consulting Ezylegal about it and believe me, it changed my life. I came to know about legal actions that I could assess through them. Good experience.

I opened a small business with my friend back in 2021 and we didn't have a partnership agreement in written form. I visited Ezylegal for consultation and was pleased that they were very generous and helpful to me. The written llc operating agreements and its points were made clear to me with patience

My partnership deed was annulled because the nominal partner did not show up on time. The clauses were falsely attached and I needed immediate action. Ezylegal guided me with an understanding of my legal situation and took me in the right direction. It's solved because of their engagement in the matter.

I am writing this to portray one message and that is please do not hesitate to go forward with Ezylegal's services. Exceptional guidance was provided for the registration of the firm and success was 100%. Very grateful to Ezylegal for this help.

No complaints about their service and advice. My partnership agreement needed renewal but the terms were filled with mistakes. I took Ezylegal's professional advice to correct everything. The matter is surely resolved now.

Hello, I am Vinita. I needed my partnership firm registration online and did not know how to proceed with it but Ezylegal gave advice and necessary information about the whole online procedure and documents. Mistakes were instantly reverted and checked. Excellent service.

My issue was with a firm registration where it was being wrongfully charged by the registrar. Ezylegal consultation service helped me with it and solved my issue. Very helpful lawyers

Amazing service and support. I had to get my Partnership Agreement reviewed so I used their Document Review service. All I had to do was upload my document and my consultation was scheduled. The lawyer then advised me on modifying a fee clause to protect my rights in the deal. It was very helpful and saved me a lot of time. I highly recommend the Document Review service.

My consultation was scheduled quickly, the Agreement was drafted with all the essential clauses in just 2 days. The best thing about this service is you can avail it from the comfort of your home.
Still have Questions?
Ask ezyLegal Expert
If you have any questions related to the product, Chat with an EzyLegal expert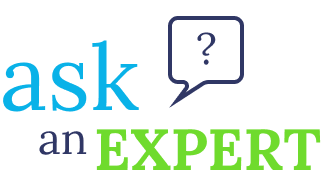 Monday - Saturday: 9AM - 9PM
Sunday: 9AM - 2PM
We've got the right price for you

5000+ Documents delivered

Trusted By 1000+ Businesses