Memorandum of Understanding

5000+ Documents delivered

Trusted By 1000+ Businesses
Memorandum of Understanding, or MOU, is defined as an agreement between parties and can be bilateral (two) or multilateral (more than two parties). ...


Ensure a clear understanding between parties with our meticulously drafted Memorandum of Understanding (MoU)

Enjoy the fastest delivery of your MoU, with the first draft delivered within 3 working days

Offering exceptional value for your business collaborations and agreements, all for just ₹ 249 View Price Options
2,000+ ezyLegal verified experts
Senior Corporate Lawyers with 15+ years of experience

---
100% Satisfaction Guaranteed
Dedicated Lawyer Available
Fastest Delivery, Lowest Price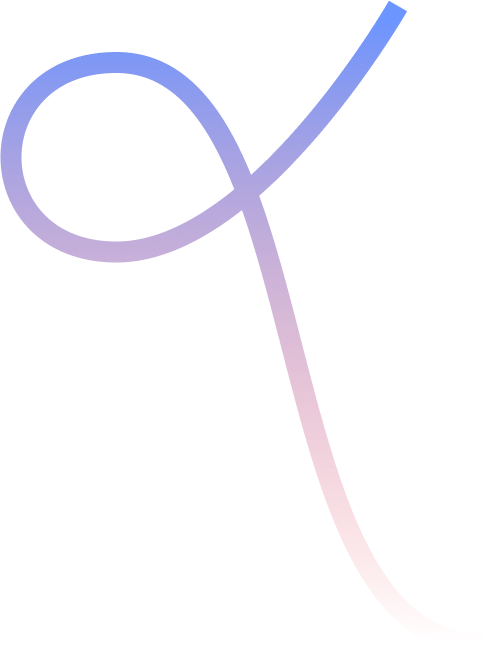 If you have questions regarding our products, speak to our team of Legal Experts.
How to get a Memorandum of Understanding Drafted
Select Document

Choose your required Document

Schedule Call with the Lawyer

Schedule Call and discuss with the Lawyer your Document drafting requirements

Get your Agreement Draft

Lawyer will deliver customized draft of the Document as per your requirement
Select Document
Choose your required Document
Schedule Call with the Lawyer
Schedule Call and discuss with the Lawyer your Document drafting requirements
Get your Agreement Draft
Lawyer will deliver customized draft of the Document as per your requirement
Contents of Memorandum of Understanding
Introduction

Introduction provides an outline of the agreement, identifies the purpose of the document, parties involved, and why the involved parties are entering into the agreement.

Purpose of MOU

The MOU details the purpose of why the parties are entering into a MOU; It also details the subject matter of the MOU and outlines the procedure to be used to achieve the objective.

Collaboration

The document states the nature of collaboration between the parties. the activities performed and which partners will perform them. It also puts forward the funds and other resources that each partner brings to the agreement.

Termination

It includes the terms and conditions under which the MOU can be terminated or amended.

Dispute resolution

An MOU creates a Dispute Resolution mechanism for the parties to resolve disputes.

Administration

Each party signs the MOU. If one or more of the parties involved are companies, the CEO, director, or other involved executive of the companies' signs on behalf of the corporation.
Benefits of Memorandum Of Understanding
Organizations use an MOU to detail their intentions and purpose related to a contract. It makes it easier for the parties to execute the contract.

An MOU provides ease of exit, as any party that finds the objectives and goals not being met can easily end the agreement.

An MOU prevents possible future disagreements between the parties.
Deliverables
Dedicated Lawyer Available

60 Minutes of Talk time with the Lawyer for discussing requirements and changes in the draft

First Draft within 3 Days

First draft of the Document will be delivered within a maximum of 3 working days

Finalize Document

2 Iterations per Document allowed to incorporate your suggestions/changes
Frequently asked Questions
Is MOU legally binding?

Memorandum of Understanding is not legally binding and therefore the parties to the MOU avoid all kinds of legal consequences.
What is the difference between Memorandum of Agreement and Memorandum of Understanding?

A memorandum of understanding (MOU) is a legal document describing a bilateral agreement between parties. On the other hand A memorandum of agreement (MOA) is a document written between parties to cooperatively work together on an agreed upon project.
I have a MOU; how can I get it reviewed by a Lawyer?

ezyLegal can help you get your MOU reviewed and provide you with the right legal guidance. You can upload your document and schedule your Consultation with an ezyLegal Lawyer.
What is the process of getting the Agreement drafted from ezyLegal?

ezyLegal offers Standard and Customized Document drafts. If you chose the customized Document option, your call will be scheduled with a Lawyer to whom you can explain your specific requirements. The first draft will be delivered within 2 working days and then you would be allowed 2 iterations to make changes in the draft.
How will the Document be delivered to me?

The Document when ready will be available on the ezyLegal website (www.ezylegal.in) in your secured Account. You will be notified on email and WhatsApp whenever a new version of the Document is uploaded. You can Log-in and View or Download the document. Copy of the documents delivered by ezyLegal will always be available in your ezyLegal account forever.
What is a Memorandum of Understanding/MoU agreement?

A memorandum of understanding is a written agreement signed by two or more parties outlining basic terms for a more binding contract to come. An MoU agreement is not a legally enforceable document, but it usually precedes a formal contract memorandum of understanding or treaty during negotiations. An MoU agreement functions as a preliminary agreement that outlines the parties involved, the terms of the memorandum agreement, and the expected responsibilities for both parties. Memorandums of understanding are used by government agencies to make their contractual engagements official.
How does an MoU agreement work?

A memorandum of understanding is a type of agreement between two partners that will usually outline the terms and parties involved in any given memorandum agreement. The MoU form records that the parties have come to a mutual understanding on a common line of action with the intent that further negotiations and discussions will follow. An MoU form is nearly the same as a letter of intent (LOI), except an LOI only deals with two parties. The process of MoU drafting involves getting both parties to agree on broad goals and recording these goals.
What are the contents of a memorandum of understanding form?

A memorandum of understanding form clearly outlines specific points of understanding. It names the parties, describes the project on which they are agreeing, defines its scope, and details each party's roles and responsibilities.
While not a legally enforceable document, the MOU is a significant step because of the time and effort involved in negotiating and drafting an effective document. To conclude an MOU drafting, the participating parties need to reach a common ground and make a mutual understanding agreement. In the process, each side learns what is most important to the others and how the mou partnership could benefit them.
What are the advantages of mou drafting?

An mou memorandum of understanding allows all parties to clearly state all of their objectives and goals. This makes for less uncertainty and prevents future unexpected disputes from occurring. Furthermore, by clearly laying out in mou document what each party expects of the other, a business memorandum of understanding provides a blueprint for any contract both parties may wish to draw up in the future.
What are some pointers to consider while drafting an MoU?

it is quite obvious that the parties to the MOU business do not intend the agreement to be legally binding. But poor mou drafting can make the memorandum of undertaking pointless. Hence, it is crucial that the mou draft format should be in such a way that it serves the purpose of the parties.
If the parties want the agreement to be legally binding they should expressly state that in the MOU.
Although a small MOU in general is a non-binding document, certain provisions in an MOU can have binding effects.
The parties should add various provisions in a coherent manner. The clauses should be added carefully, as they could hamper the usual course of business if the MoU became binding. Utmost care must be exercised while drafting, to prevent the MOU legally binding as a result of a mishap.
Do I need an MoU for sale of property?

It is not necessary to have an MoU for sale of property. However, it is advisable to get one to ensure that both parties have the same goals in mind. An MoU for sale of property gets both parties on the same page, which makes further negotiations easier.
What are the contents of an MoU for sale of property?

The contents of an MoU for sale of property are very similar to the contents of any other MoU. This includes the details of the property being sold, the name of the parties, and a non-binding idea of the obligations that the parties would have under the main contract.
What is a memorandum of understanding (MoU) and how does it relate to international law?

A memorandum of understanding (MoU) is a written agreement between two or more parties that outlines the terms and conditions of their relationship. In the context of international law, MoUs are commonly used to establish cooperation and coordination between countries, organizations, and businesses. At ezyLegal, we provide legal support and guidance in the drafting and negotiation of MoUs, ensuring that they are compliant with international law.
Is a memorandum of understanding a binding agreement?

The legal status of a memorandum of understanding depends on the terms and conditions specified in the agreement. While MoUs are not legally binding in the same way as a contract, they may contain provisions that have legal consequences, such as obligations to negotiate a more formal agreement in good faith. At ezyLegal, we work closely with our clients to ensure that MoUs clearly define the parties' obligations and expectations, making them as binding as possible.
What is the importance of maintaining a paper trail for a memorandum of understanding?

Having a clear and comprehensive paper trail is essential for the effective implementation and enforcement of a memorandum of understanding. A well-documented MoU provides a clear record of the parties' obligations and expectations, making it easier to resolve disputes and ensure that all parties are held accountable. At ezyLegal, we ensure that our clients maintain a complete and accurate paper trail for their MoUs, protecting their interests and minimizing the risk of disputes.
Can ezyLegal help me draft and negotiate a memorandum of understanding?

Yes, ezyLegal provides comprehensive legal support and guidance in the drafting and negotiation of memorandums of understanding. Our legal experts have extensive experience in international law and are equipped to handle even the most complex MoUs. We work closely with our clients to ensure that their MoUs accurately reflect their needs and goals, and that they are legally compliant and enforceable.
How can I get in touch with ezyLegal to discuss a memorandum of understanding?

To get in touch with ezyLegal about a memorandum of understanding, please visit our contact page on our website and fill out the contact form. You can also call us at +91-85-88887480, or email us at contact@ezylegal.in. Our legal experts are always available to answer your questions and provide the guidance you need to make informed decisions.
Reliable & Trusted
Over 3,000 five star reviews from our customers
Fast & Easy
Get legal contracts drafted from expert corporate lawyers. Agreement drafts are delivered within a maximum of 2 days
Secure & Confidential
Documents and information are always kept private. Information shared with the lawyer are 100% confidential.
---
मेरे बेटे को ईज़ीलीगल के बारे में बहुत भरोसा है। उन्होंने अपना समझौता ज्ञापन समझौता किया था और उनके द्वारा पंजीकृत किया था क्योंकि वे हमेशा महान सेवा प्रदान करते हैं।

Don't worry about any legal advice after you meet them. The first experience was very good for me and my wife. We both had made an agreement of MOU which was still not signed by parties so their consultation benefited us to the maximum.

Great influence on someone like me who is also studying law. I wanted to take serious advice for my father's MOU agreement and as soon as I met the lawyers, they resolved the matter with great efficiency. Forever grateful to their lawyers.

I am very glad to have chosen Ezylegal for my MOU agreement. It satisfied me that they called out the mistakes and rectified it without any fuss. Nothing was charged extra and very generously made me understand the next party position.

पूरे समय, उन्होंने मुझे एक समझौता ज्ञापन के साथ आगे बढ़ने के लिए आराम और आत्मविश्वास की पेशकश की क्योंकि मेरे व्यवसाय के लिए इसकी आवश्यकता थी। सबसे अच्छा सेवा प्रदाता Ezylegal है। मैं उन्हें सभी के लिए अत्यधिक अनुशंसा करूंगा।

Surely down to earth people with good nature to help others in every way. They never rushed as my appointment for MOU was only for an hour. They even gave me extra time to explain my issues thoroughly. Very grateful to Ezylegal.

Very insightful lawyers who understand their client very well. Affordable services with utmost professional help. My father needed an MOU agreement which I had got done by their help.

The procedure was confidential and trustworthy. One of the best legal websites to choose. I wanted to get a memorandum of understanding written professionally and wanted some more advice to maintain it. Ezylegal helped me through it all. Thank you.

Hello to all, my recommendation is 100% for them. You will find that once you visit them, you will always go to them for any legal problems. Ezylegal is the best. My memorandum of understanding was made in a week.

I found them online and trust me they are the best legal advice and registration squad. Many more services can be found but I got my MOU done here at a reasonable price.

Their consultation fees are very reasonable. Ezylegal gave me the best legal expert advice as my MOU was recently registered and had new parties joining again.

I am greatly satisfied with the MOU agreement as they helped me register it the right way with the sub-registrar. Extremely thankful to Ezylegal.

I visited their office to take advice on how to make an MOU agreement and I was helped as soon as I arrived. No waiting and expensive fees were taken at Ezylegal. Thank you very much.

Consulted Ezylegal for my father's memorandum of understanding. It went very smoothly and as expected they were satisfactory at their job. I never for once felt pressured to do anything against my will.

They listened to my problems very well and gave me options and advice to choose one solution that will be good for my MOU agreement.

I had issues with the memorandum of understanding. Ezylegal explained it with sincere patience and monitored my situation. Thank you very much. I strongly recommend them.

They gave me enough time to express my issues with the MOU and carefully dealt with every one of them promptly. Best regards to Ezylegal.

I can recommend their service with maximum confidence. This is because they are trustworthy and professional with a huge knowledge of the law. Thanks to Ezylegal. My memorandum of understanding was registered with the sub- registrar in a timely manner.

Very prompt service. The lawyers are good-hearted and quick to get to the point. MOU was legally checked and registered through their guidelines and advice.

Huge thanks to Ezylegal that they understood everything regarding my issue. No other lawyer was so patient as to even listen to me properly. My MOU agreement is legally registered thanks to them.

No words to portray gratitude. My brother has been a regular client to them and now I am also a regular client. I am grateful for the professional help they arranged for the annulment of my memorandum of understanding.

The Ezylegal team was quick to get some legal documents that were difficult to organize. I am very grateful for their help in my MOU agreement case and they advised me to always be thoroughly sure about any further step

I was not liable to pay after the termination of the MOU but still, the parties were persecuting me. I took legal litigation through ezylegal's help. I was successful because there was no such purpose that needed to be compensated.

The validity of my MOU agreement ended but the parties wanted to be active on it again. Not legally binding, they created a new purpose for the short term. I took the next step only after taking the Ezylegal lawyer's advice. They are of utmost competence and diligent at their work.

The legal registration date of my MOU had passed and it did not mention the purpose of the agreement. Ezylegal made the necessary changes and modified them accordingly.

I have used ezyLegal to get the MOU for my company. I received timely updates from them throughout the process. The document was delivered just the way I wanted it.

We are a small business based in Bangalore. We had to sign a MOU but we wanted to get it reviewed it as we do not understand the legalities of the contents of the document. We used ezyLegal's Document Review service. The expert pointed out a few clauses from the MOU which were not serving our best interest. We were able to get these changed, all thanks to ezyLegal

Our experience with ezyLegal was excellent. The lawyer was friendly and well informed.
Still have Questions?
Ask ezyLegal Expert
If you have any questions related to the product, Chat with an EzyLegal expert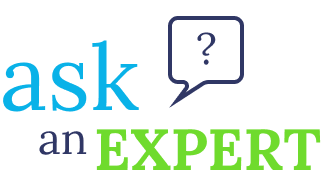 Monday - Saturday: 9AM - 9PM
Sunday: 9AM - 2PM
Memorandum of Understanding
We've got the right price for you

5000+ Documents delivered

Trusted By 1000+ Businesses